It's that time of the year when you take your guilt and chuck it in a dark, lonely bottomless pit (may it rot there!). Cheat days are the vogue of the season, especially when you are surrounded by ghee-laden sweets, deep fried delicacies and the crunchy nutty tidbits. And when you're at it, you might as well bring out the wine. Pour yourself a glassful as per these super helpful tips, and take extra pleasure in your Diwali nibbles.
Salted pistachios and Big Banyan Shiraz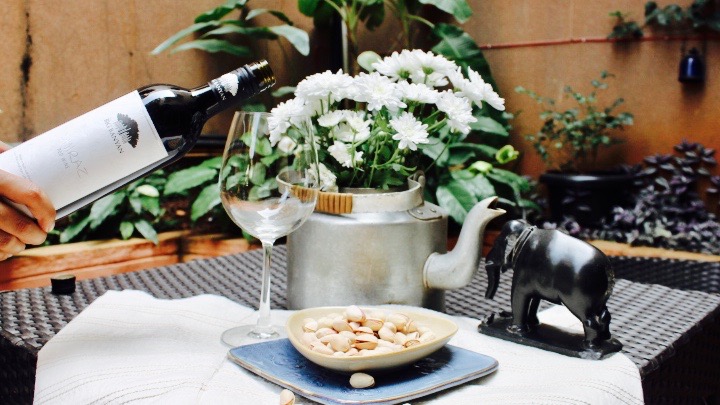 If you can just eat one salted pistachio, we salute your willpower. But for those addicted to these delish nuts, we suggest a Shiraz pairing. The fruits, velvety tannins of this wine complement the saltiness of the nuts. You'll be tempted to go on and on and on.
Samosas and Big Banyan Merlot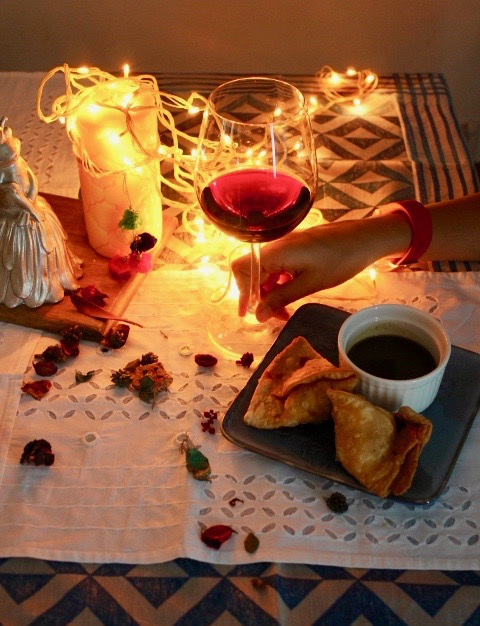 A piping hot samosa can cure you of the bluest blues. And when you pair it with a glass of Big Banyan Merlot, it is the recipe for ultimate happiness. This medium bodied wine can cut through the heaviness of the samosa, and make every bite more enjoyable. (P.S. We suggest you lay off the sauces when pairing your samosa with a wine.)
Kaju katils with Big Banyan Bellissima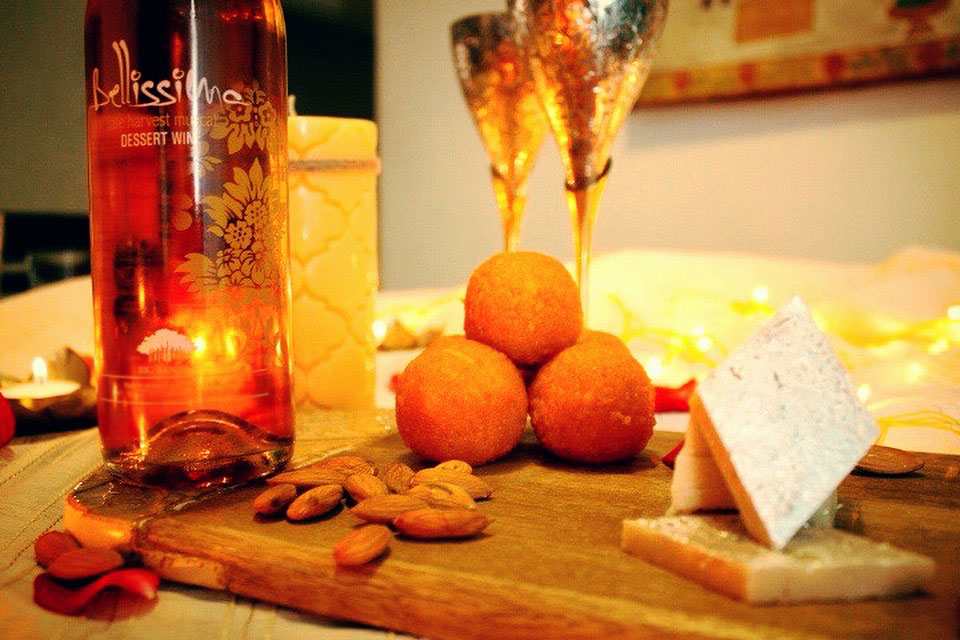 Your Diwali party ain't complete without this Indian sweet. The mild sweetness of this dessert works very well with our dessert wine, Bellissima. They balance each other and give you just the right amount of sugar rush.
Motichoor laddoos with Big Banyan Bellissima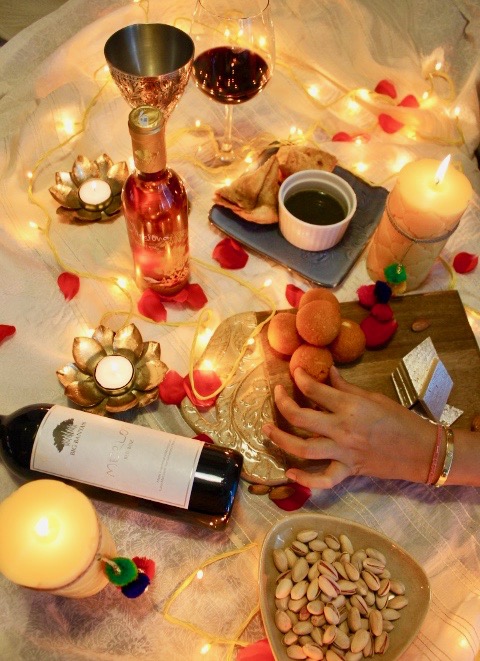 Greeting your friends and family with a laddoo is tradition. This year, try topping it with our dessert wine. The decadent sweetness of the laddoos and our dessert wine will complement each other perfectly.
(Tip: Don't pair any milk-based dessert with wine.)
These are just a few of our favourites. Feel free to experiment and share your ideas with us. We'd love to try them out too.
Please follow and like us:
Comments
comments
More Articles