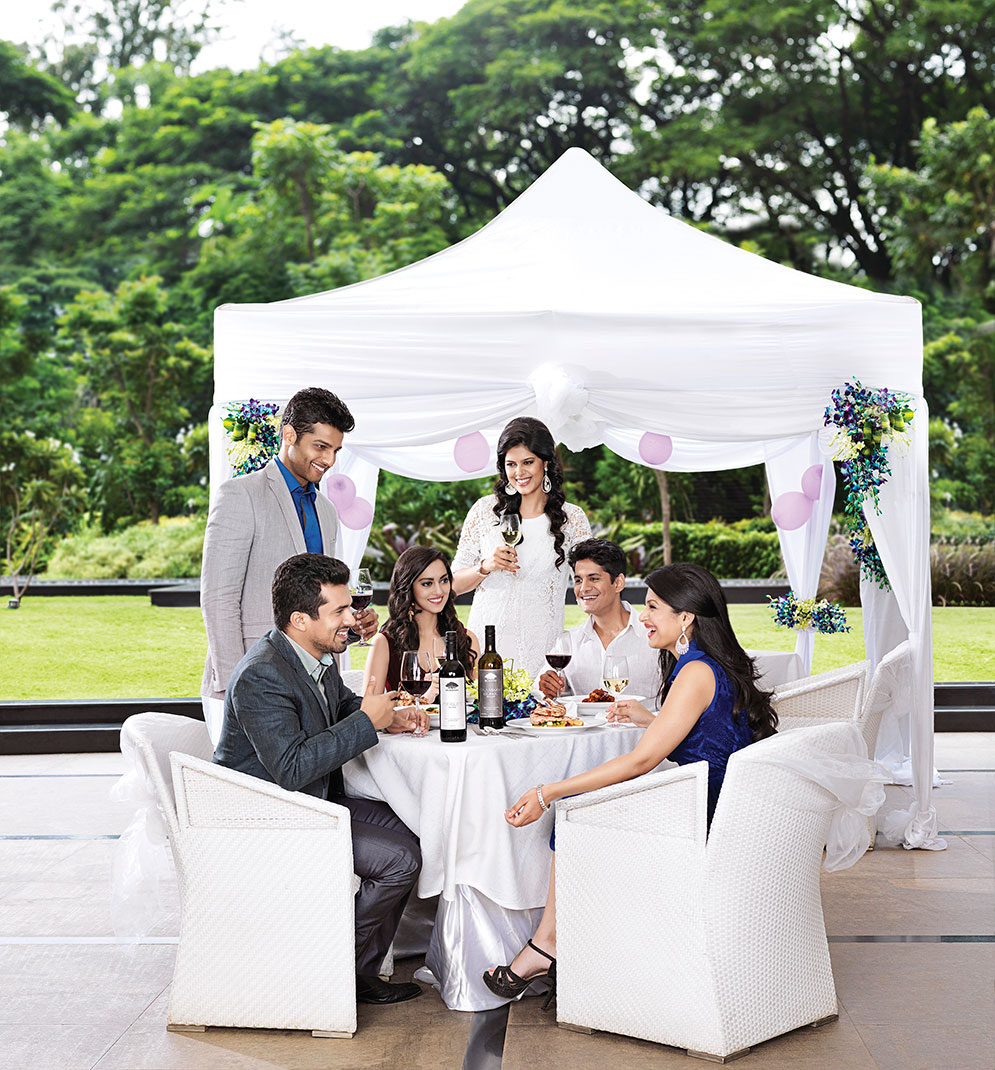 This is what you look forward to all week – the wonderful, lazy, do-nothing-at-all weekend. And the cherry on the cake, is anice, long, boozy brunch. It goes perfectly well with your Sunday state of mind, with conversation spilling over to well past noon. This weekend, to make your brunch more exciting we've got a few ideas. Here are our five must-do Sunday Brunch Ideas with Big Banyan.
1. The Picnic Brunch
The weather's just getting perfect for this. Head over to your nearest park with your favourite friends. Find a cozy nook under a sprawling tree, spread a blanket and whip out the goodies. Pack your picnic basket with lots of yummies like scones, cream, fruity jams, muffins, finger sandwiches and make a party of it. Take along the Big Banyan Chenin Blanc. Its well-balanced flavours and light fruitiness strike a harmony with your natural surroundings and the light nibbles. Take a snooze in between, if you please.
2. The Trekker Brunch
You live in a city. So where would you trek? Well, every city has its little secrets. Uncover those trails this weekend. To power up, pack a filling breakfast (make sure it's easy to carry along too). Take a meaty sandwich with a salad on the side. You could finish it off with a bottle of Big Banyan Merlot. We've got a handy 375ml bottle for just this reason.
3. The Family Brunch
There's no better time for a reunion than jolly weekend morning. Call your loved ones over, and cook up a storm. Set a table in your backyard, or spurce up your dining table. You could go 'desi' with parathas, eggs and pooris. And celebrate this happy reunion with our very special Big Banyan Shiraz. We've put all our love into making it, so you can go ahead and unbottle all those emotions with your loved ones.
4. The Girly Brunch
If you need to de-stress after a tiring week, vent away with your girlfriends. You can do a dainty affair with tea, scones, clotted cream and cucumber sandwiches. Have a platter of cheese to go. And then, top it all off with a Big Banyan Rosa Rossa.
5. The Cozy Brunch
Stay right in bed. Don't move an inch. And get your fill watching reruns on TV, reading your favourite book, or catching up with your partner. A simple fare of eggs, bacon and bread, or a side of muffins will do for this. You could have a glass of Big Banyan Sauvignon Blanc each. Or perhaps, the whole bottle, 'coz you could go right back to sleep.