Wine, fruit and the heady delight of sugar – what's not to like in a Sangria? From its humble roots in Spain, Sangrias have become an absolute essential at any garden party or summery brunches. In fact you'd find all kinds of crazy Sangria concoctions doing the rounds these days.
So what's a Sangria? Some believe that traditionally, it was made with a red wine punch. The punch base was claret. (Psst…if you are a fan of Jane Austen, you'd of her heroines sipping gingerly on claret.) This was made from a blend of Cabernet Sauvignon, Cabernet Franc and Merlot. Brandy and fruit were added to give the punch a kick.
But the Sangria has come a long way since then. It's zest to it. Some like it with white wine. And some have gotten rather adventurous with the fruit mash ups in their drink. We've put together a couple of recipes here. But our tip to – #unbottle your creativity. And come up with your own crazy Sangria concoctions.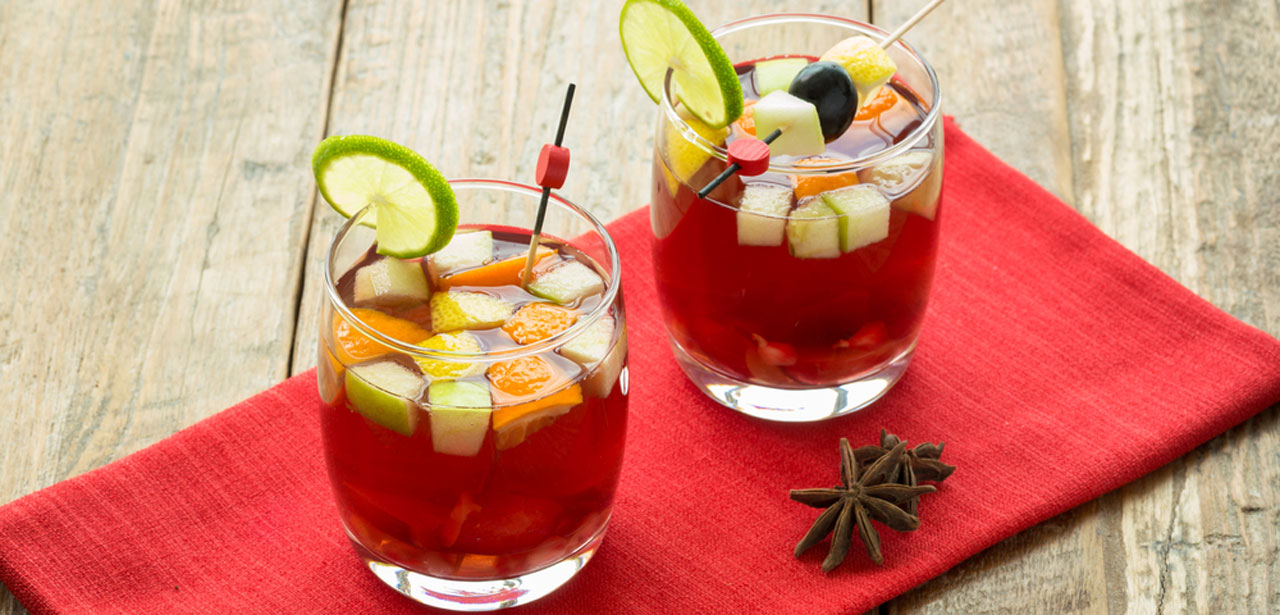 The Quickie Sangria
Let's get your basics right with this easy-peasy recipe.
Ingredients:
750 ml bottle of Big Banyan Cabernet Sauvignon
1 apple
1 orange
60 ml brandy
120 ml orange juice
200 ml lemonade
Lots of ice
Mix it up:
First, the fruit – slice them into bite sized wedges with the peel still on. And put them into a big pitcher.
Pour the brandy in and empty the wine bottle.
Then add the orange juice.
Stir it all together and refrigerate overnight.
Before serving, add the lemonade and ice.

The Monsoon Sangria
Step out into the rains and pick a handful of plush peaches and yum pears.
Ingredients:
750 ml of Big Banyan Chenin Blanc
200 ml pear juice
60 ml Gin
2 peaches
1 pear
200 ml lemonade
Mint leaves to garnish
Mix it up:
Slice the fresh fruits into bite sized wedges.
Put all the ingredients in a pitcher.
Refrigerate overnight.
Before serving add the lemonade and garnish with a sprig of mint leaves.