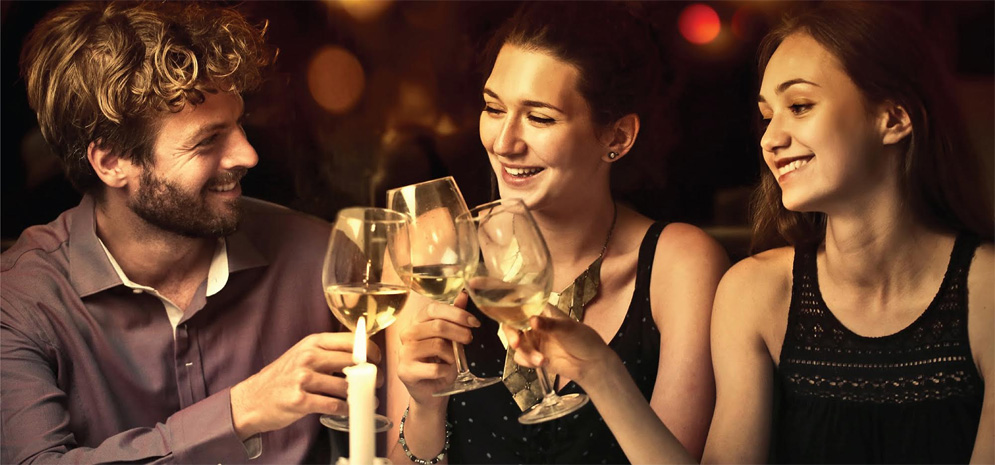 With Friendship Day just around the corner, we got thinking. What if we could find a wine for each kind of friend? And voila, we did it!
The friend who's sarcastic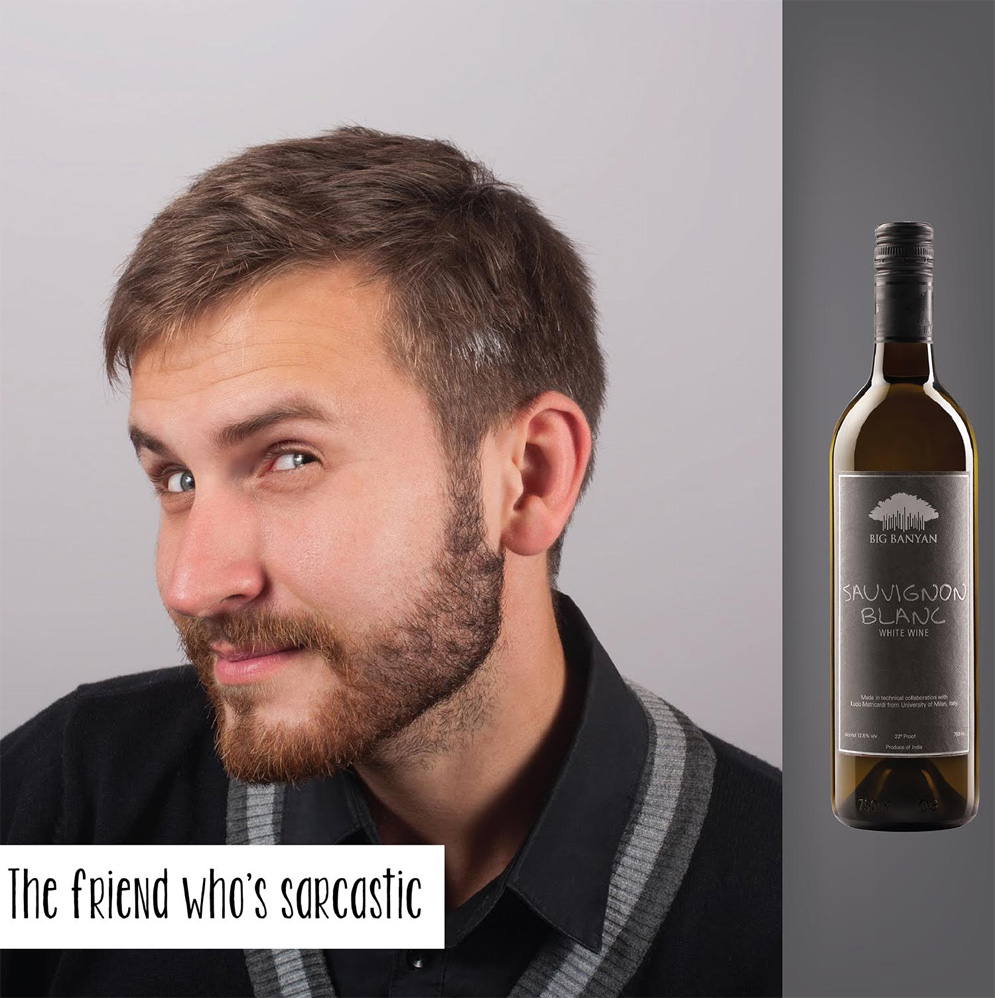 They're witty. They think on their feet. They say all those things you wish you had said (and at the right time too!). Not many get their dry sense of humour, but you do, and silently chuckle. Friends like these remind us of Chandler from 'Friends', and our white wine – Sauvignon Blanc. The complex, dry flavours are for those who 'get it'. And when they do…they just love it!
The friend who is unshakeable
These friends are 'cool as a cucumber' (forgive the dated expression). Nothing ever fazes them, and their only advice to the direst of problems is, 'Relax dude! It'll be fine'. While you may want to strangle them, they always have a calming effect on you. Much like the Big Banyan Chenin Blanc. There's something so laidback and soothing about this wine…it instantly puts up in a good mood.
The friend who's constantly taking selfies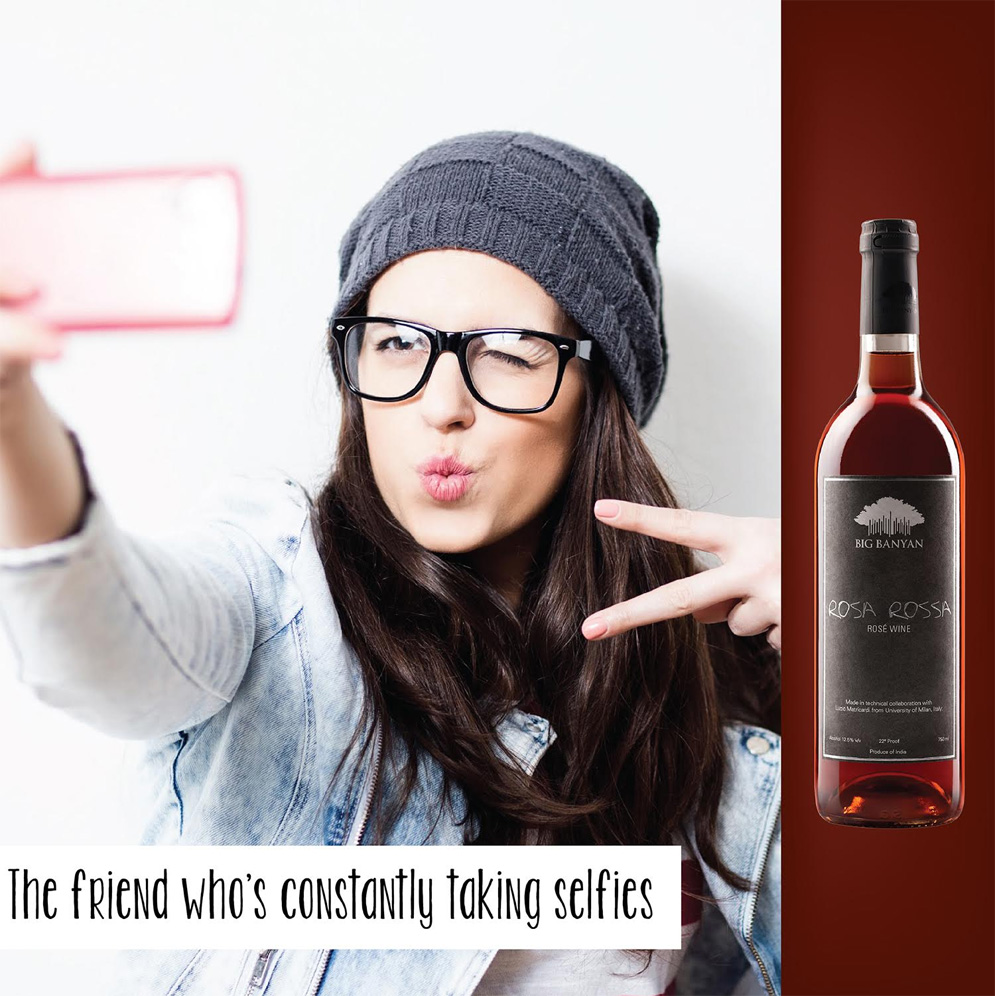 Your lips really hurt with all that pouting, but you can't help but love this friend. She'll make you strike all kinds of weird poses, making you do things you'd never do normally. Her wild, mad (self-obsessed) spirit, reminds us of Big Banyan Rosa Rossa. This wine, made from the Zinfandel grape, has a personality that can whisk you away in a whirl of flavours.
The friend who never puts on weight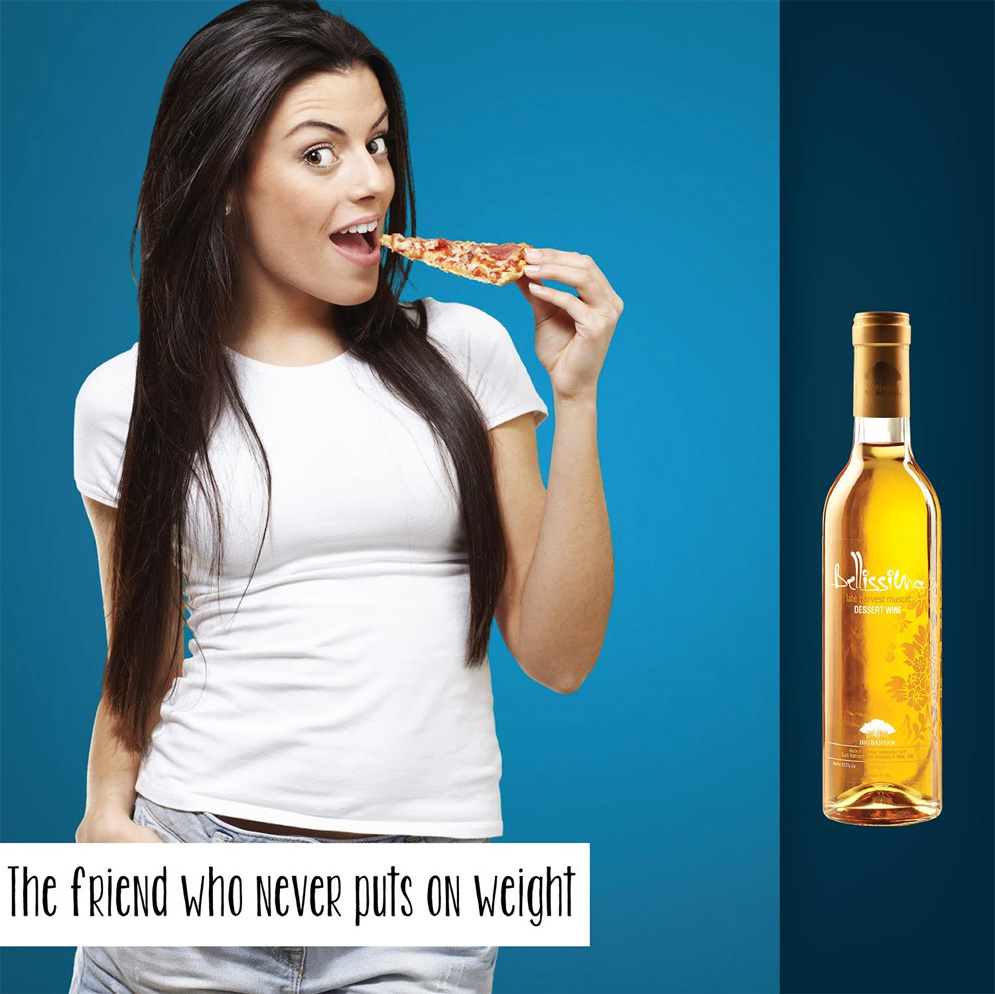 Life's unfair, but some people are blessed (while you put on weight just by taking a deep breath)! They can afford to indulge their sweet tooth, and that's why we think Big Banyan Bellissima would be a good fit. This dessert wine is made from late harvest Muscat grapes sun-soaked to naturally concentrate sugars and aroma. Take that, you skinny thing!
The friend who is a diva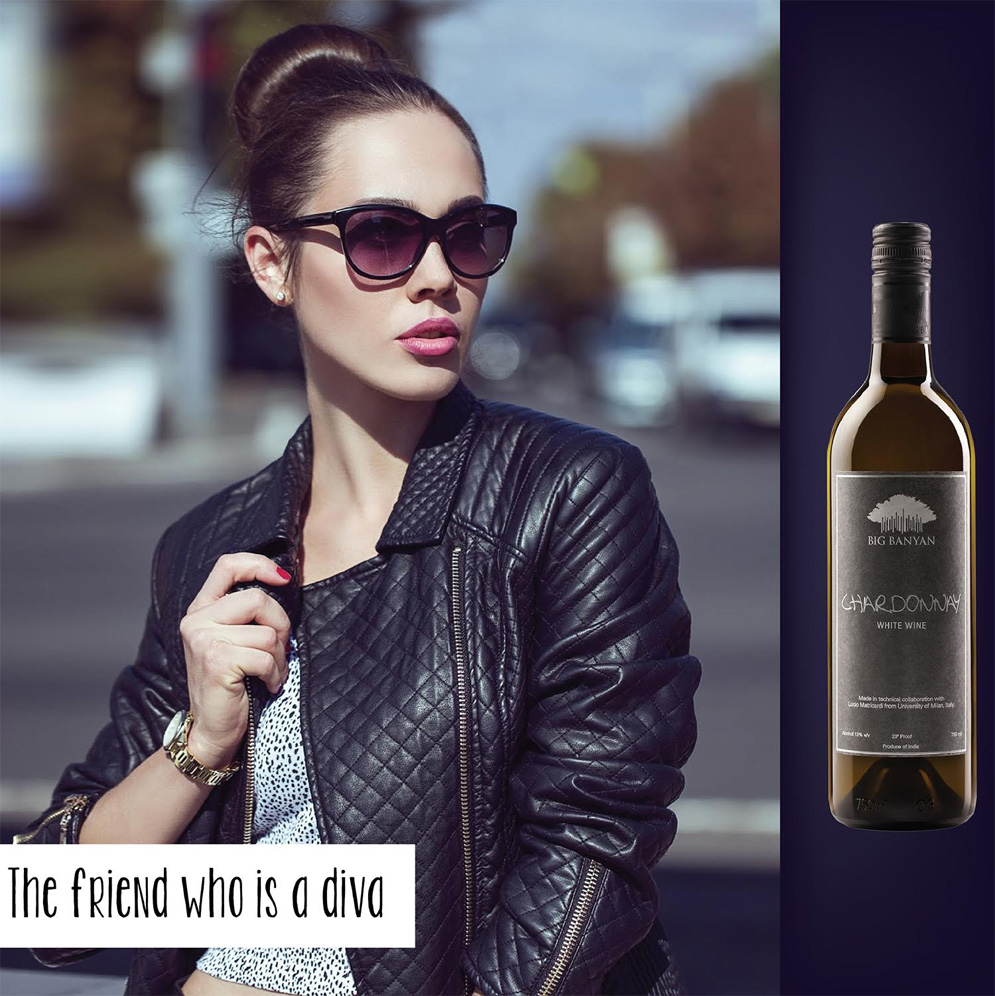 Everyone's got a Paris Hilton in his/her group! And this friend reminds us of Big Banyan Chardonnay. This delicate white wine is uber chic. It turns on the oomph quotient all the way to 'high'. Just like your friend.
The friend who spends every spare minute in the gym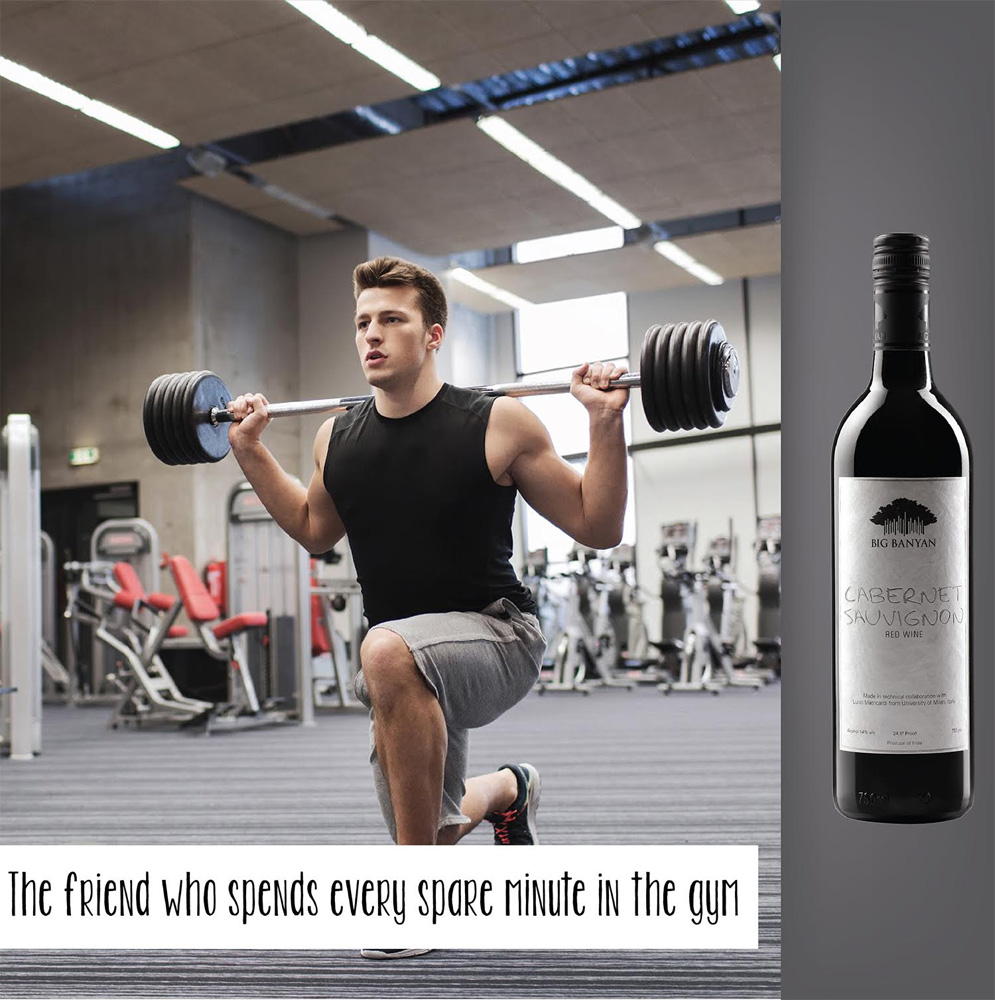 Their favourite pastime is pumping iron, or thudding away on the treadmill. They watch every teeny morsel they eat, and make sure they work it off. We are envious of their control and willpower. And that's why they remind us of Cabernet Sauvignon. This wine too has a strong personality and you can feel its power in every sip. (Psst…it's also the perfect glass of red for those who are health conscious.)
The friend who is always up for a party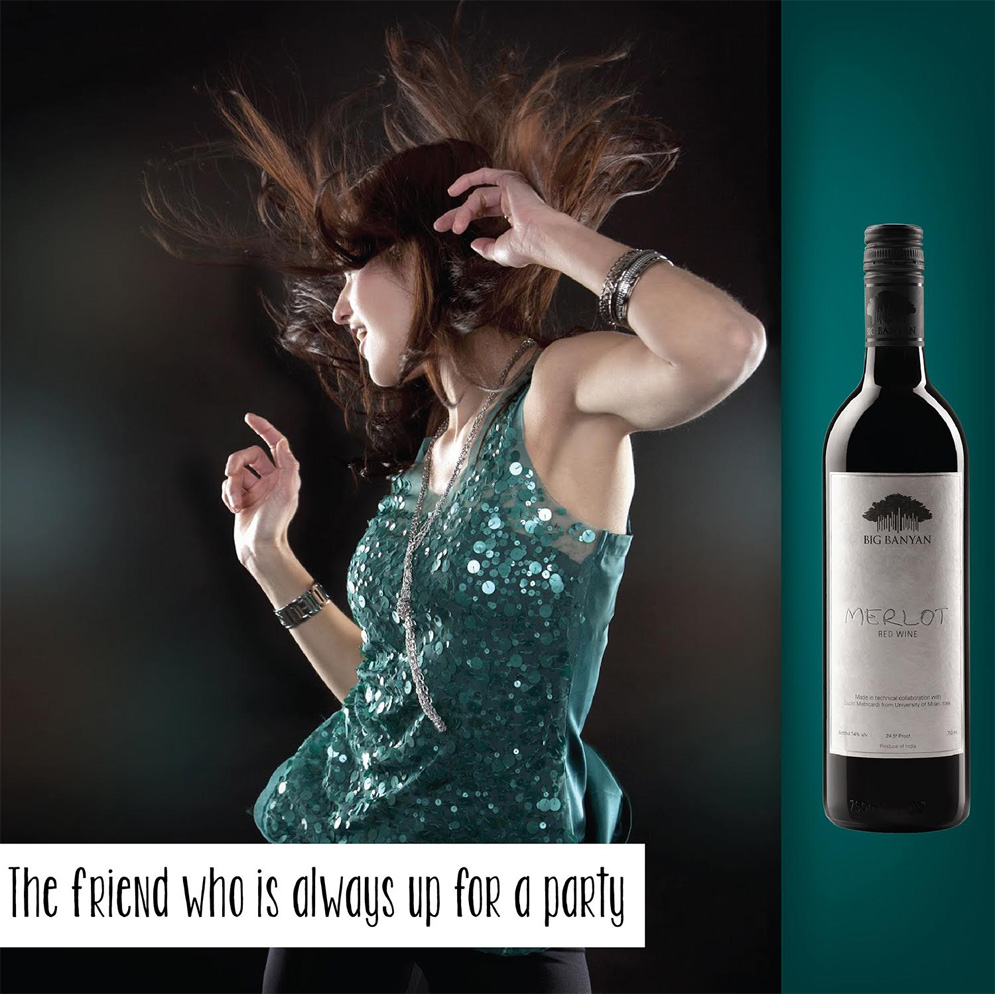 Come rain or shine, some friends always want to party! Their enthusiasm is so infectious! Their spirit is like the Big Banyan Merlot. It is smooth, fun, and easy on the palate. With a glass of this red wine in hand, you can't help but go with the flow.
The friend who's always there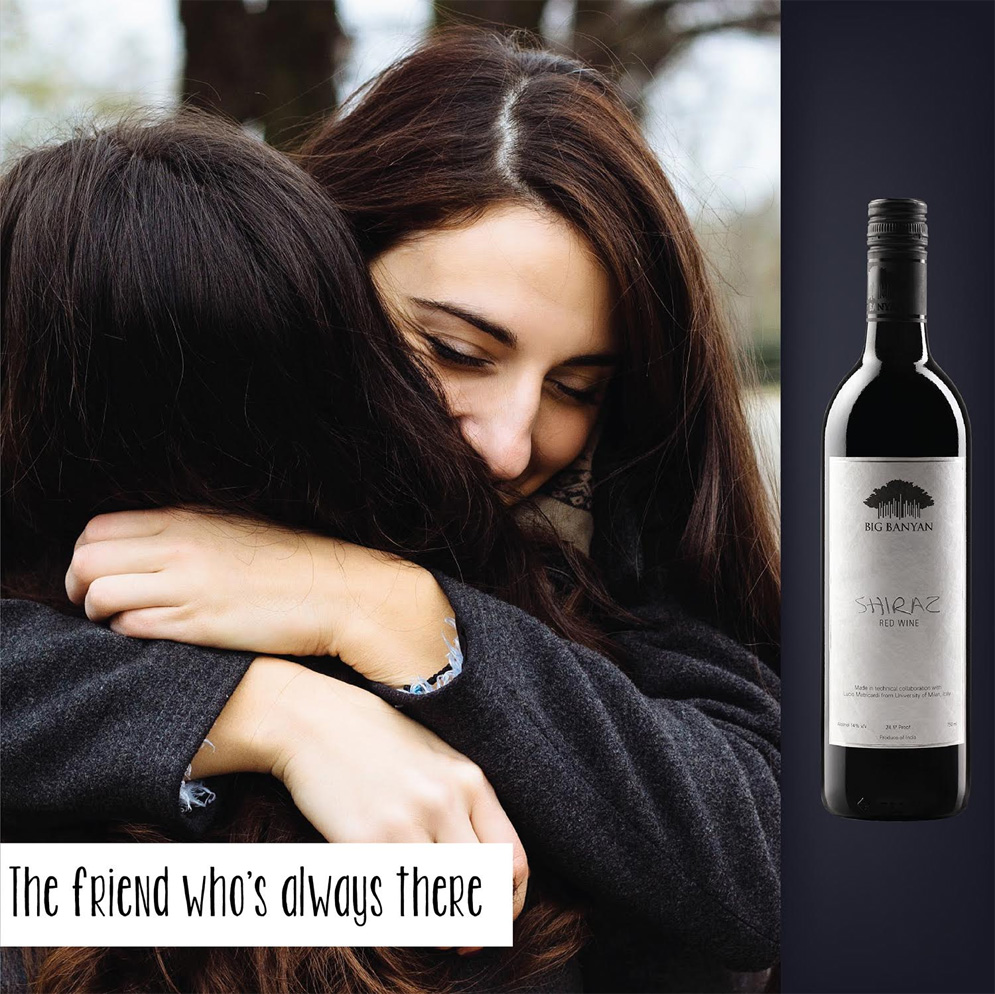 Your person. Your bestie. Your soul mate. What would life be without such friends? They know your deepest darkest secrets, your most embarrassing moments, your crushes, your horrid nickname, your highs and lows, and just about everything. They are 100% dependable, like the Big Banyan Shiraz. This is a solid, robust red that never lets you down.
We're sure you have a friend or two like these wines. We'd love to hear your comparisons. Tell us!