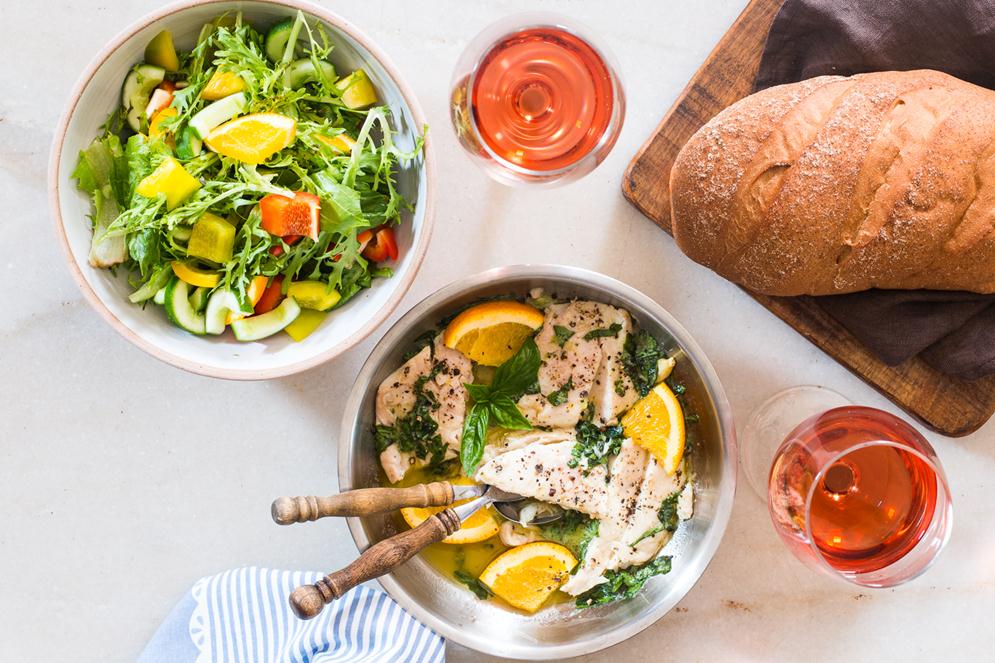 Food is our greatest romance. And we are constantly looking for those who share our love for it. When we stumbled upon Richa Gupta's blog, My Food Story, and discovered the magic she whipped up with her 30-minute meals, we knew we found our soul sister! We got in touch with her to cook us some easy weekday meals with wine. And this here, is her guest blog for us.
Over to Richa:
"You would think that cooking for two people would be the easiest thing to do, and making sure dinner is on the table every evening would be like clockwork! But strangely enough, every single day, we both get home from work and realise that we haven't done any dinner prep and it's much easier to pick up the phone and order.
Luckily for us we both love cooking and so more often than not, we overcome the resistance and open the fridge looking for ideas. It usually starts with pouring ourselves a glass of wine, plugging the phone into the speakers for some lazy music and putting on our aprons.
The husband gets to chopping up a storm, while I start marinating or heating up the pan and start cooking.
I have always been about the quick and easy recipes because honestly between work and everything else, there is never more than an hour to put together dinner. If you are a regular visitor on the blog, you would know that none of the recipes are more than a few steps. Because there should always be time in the end for Netflix. Ha.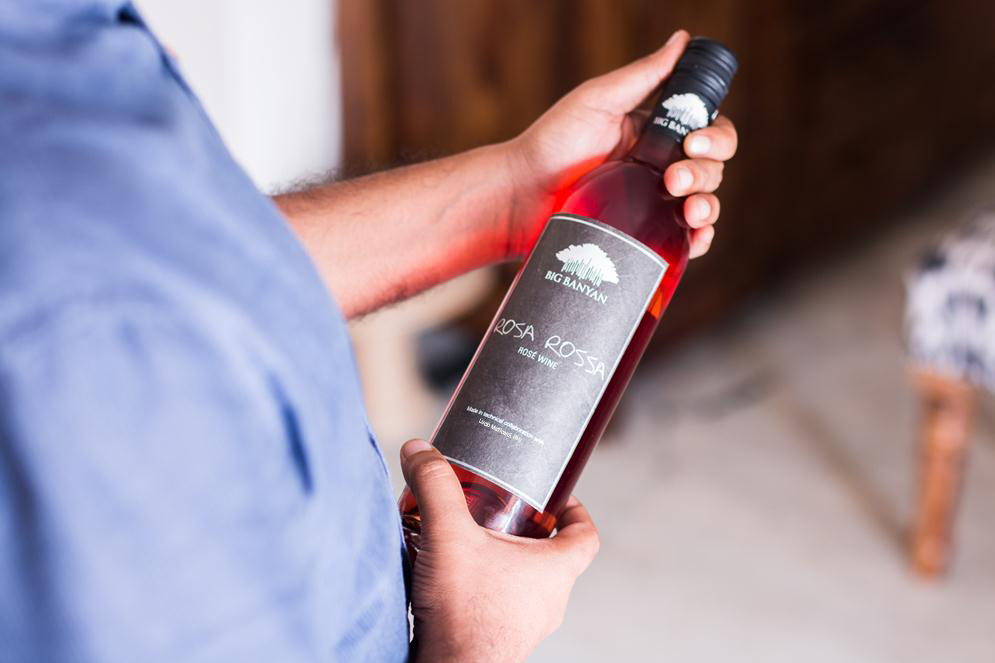 This Bhetki in Citrus Basil Butter Sauce was an attempt at making the simplest meal we could think of, and it has now become one of our favorites. When Big Banyan Premium Wines asked me to share a few easy, 30-minute recipes with you, this was the first one that came to mind. Who would think that a few ingredients, a 10 minute prep and less than 15 minutes of cooking can turn into a dish which is stellar to look at, easily gourmet fare when it comes to entertaining guests and simply delicious.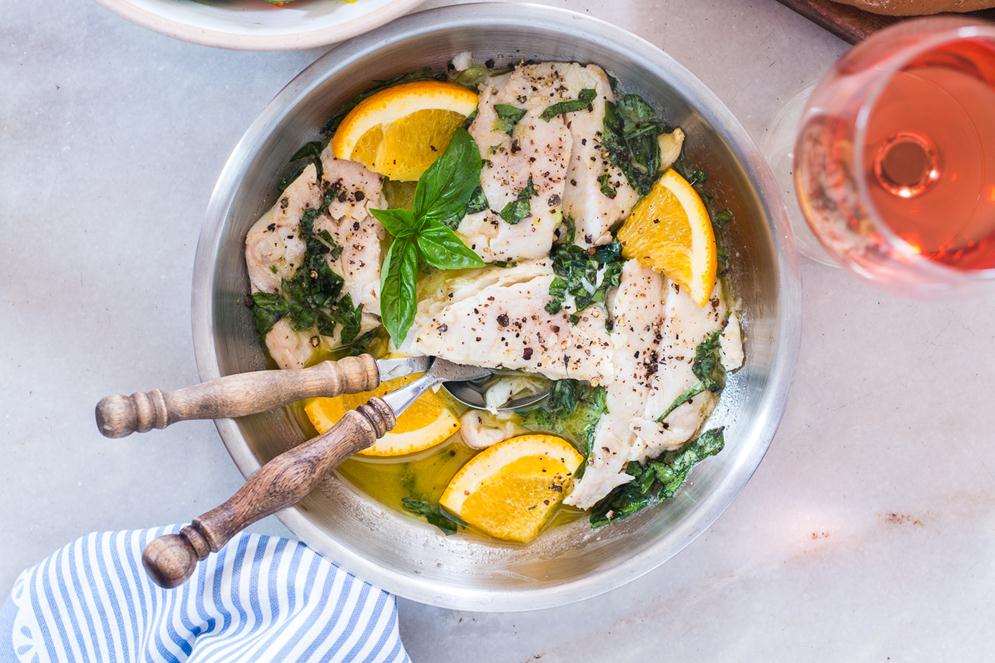 I'm a firm believer in using local ingredients as much as possible, though I do love experimenting with international flavours. And I think this recipe is the perfect combination of both. Bhetki is a mild flavored fish and soaks up all the buttery, herbed flavors beautifully. Like all my recipes, you don't need to limit yourself. If you don't have access to Bhetki, feel free to use any other fish of your choice or even prawns which would work beautifully in this recipe. Serve this with a big green salad, a few slices of bread and a glass of Big Banyan Rosa Rossa, and you've got yourself a meal fit for kings! The Rosa Rossa has notes of berries in every sip, is easy on the palate with a hint of acidity. For this citrus flavored fish, the mild fruity tones are a perfect pairing.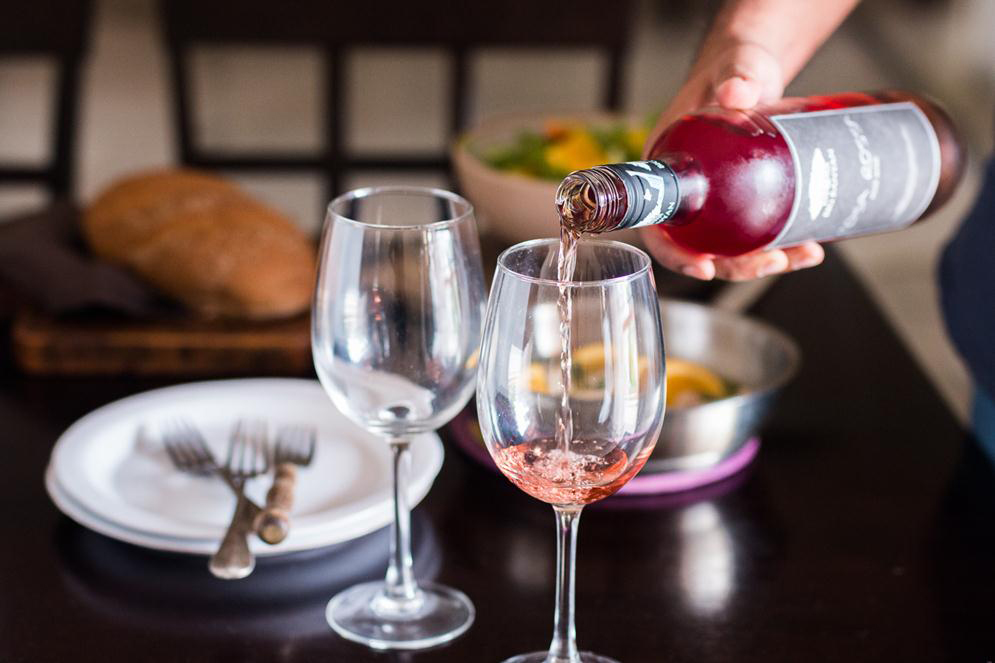 Pan Fried Bhetki in Citrus Basil Butter Sauce
Prep Time: 10 minutes
Cook Time: 15 minutes
Ingredients
Bhetki Fillet: 550-700 grams
3 tablespoons Olive Oil, divided
3 Oranges
2 tablespoons Butter
4 Garlic Cloves, minced
1 teaspoon Honey
1/2 cup Basil Leaves
Salt and Pepper to taste
In a wide bowl, add one and a half tablespoons Olive Oil, zest of one orange, juice of one orange and salt. Whisk together and add the fish fillets. Cover and set aside for 10 minutes while you prep your salad or any side dishes.
Heat remaining olive oil in a non-stick pan and gently add the fish. Cook the fish for 3-4 minutes on each side. Remove from the pan on a plate and set aside.
In the same pan, add butter and garlic. Let the garlic cook on low heat for a minute or two to infuse the butter with it's flavors. Add the juice of remaining oranges, honey and season with salt and pepper as required. Keep whisking the sauce as it heats up, till it starts thickening up slightly. Add basil leaves to the pan and mix well.
Slide the cooked fish into the pan, switch off the flame and cover. Let the fish rest in the pan for 3-4 minutes. You will notice that the fish will soak up most of the sauce in the pan. Serve hot."