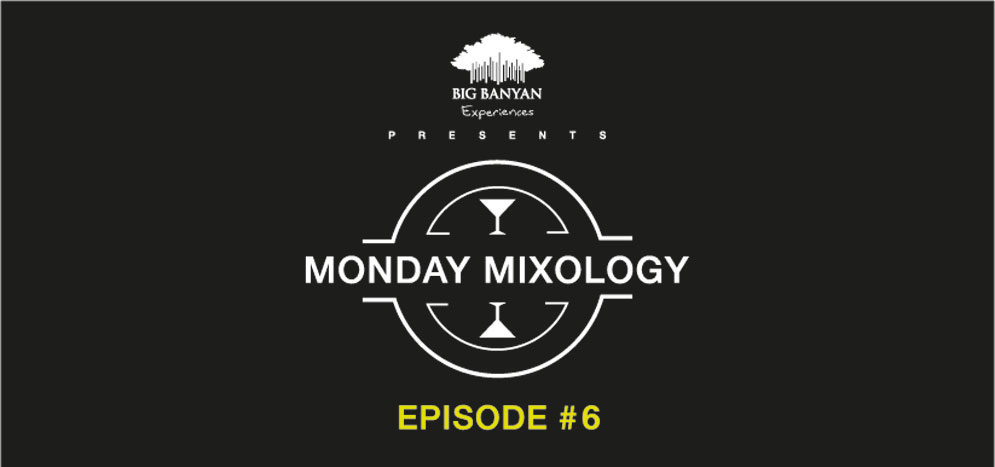 After a short break we are back with all-new episodes of Monday Mixology. And this time, we've added some pizzazz to it. We've joined hands with some of the best bars in Bangalore, got their bartenders on board, and asked them to share their secret cocktail recipe – with Big Banyan wine, of course.
First up is Fenny's, a resto lounge in Koramangala. The ambience of the place has a relaxed, laidback air to it. And the food includes Mediterranean and Continental fare. The bartender of this place, Prashantha, has created a signature cocktail for us, and he calls it 'Love in Fenny's'. You can make it at home following his simple steps. Or, if you'd like to try it first (or if you're just plain lazy to make it yourself), come over to Fenny's and order yourself this delish cocktail.
You'll need:
20 gms fresh ginger
20 gms brown sugar
3 slices of fresh orange
9-10 ice cubes
8 ml Cointreau liqueur
90 ml Big Banyan Shiraz 90 ml ginger ale
How to make it:
– In a tall glass, add the ginger slices, brown sugar, orange slices, and muddle thoroughly.
– Add some ice cubes, followed by the Cointreau, and then the wine.
– Shake it well and strain it into a wine glass. Add a couple of cubes of ice.
– Top it up with ginger ale.
– Garnish it with a wedge of orange. And you're done!