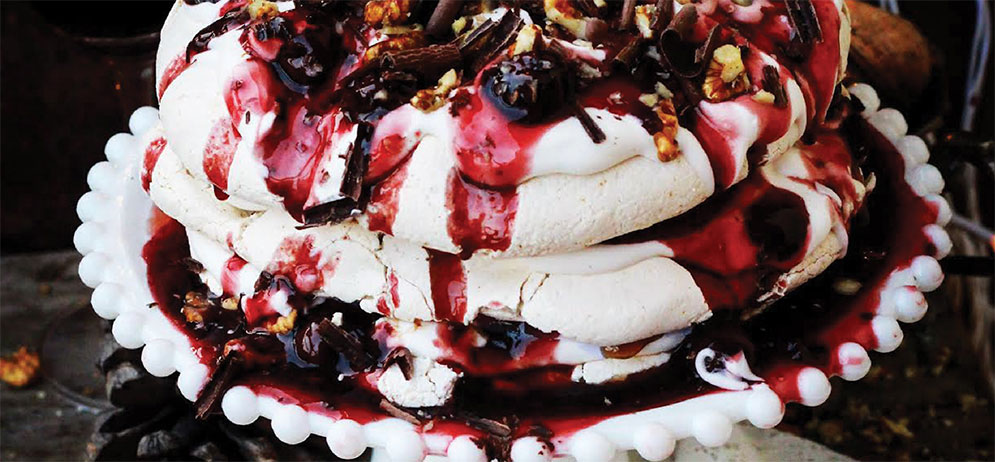 The season of good food, wine and parties is here. And we've got some great recipes for you to try this Christmas. We got one of favourite bloggers, Shivesh, to create some delicious desserts for us. This here is his fabulously yum Black Forest Pavlova with cherries infused in Big Banyan Merlot.
Over to him.
Christmas is just seven nights away and I'm SO excited! I'm spending my time travelling and making festive desserts. Let me introduce to you one of my favourite desserts I've made this month- Black Forest Pavlova. It has three layers of meringue, whipped cream, cherry filling, chocolate shavings and crushed walnuts. The best part, which is the cherry filling i cooked with Merlot from Big Banyan. Merlot is a friendly wine. It is a fun, quintessential red for a connoisseur. Its plummy smooth finish is further heightened when made from the ripe berry grown in the warmer climes of India. Merlot is easy on your palette and your mood. It goes perfectly well with this Christmas pavlova.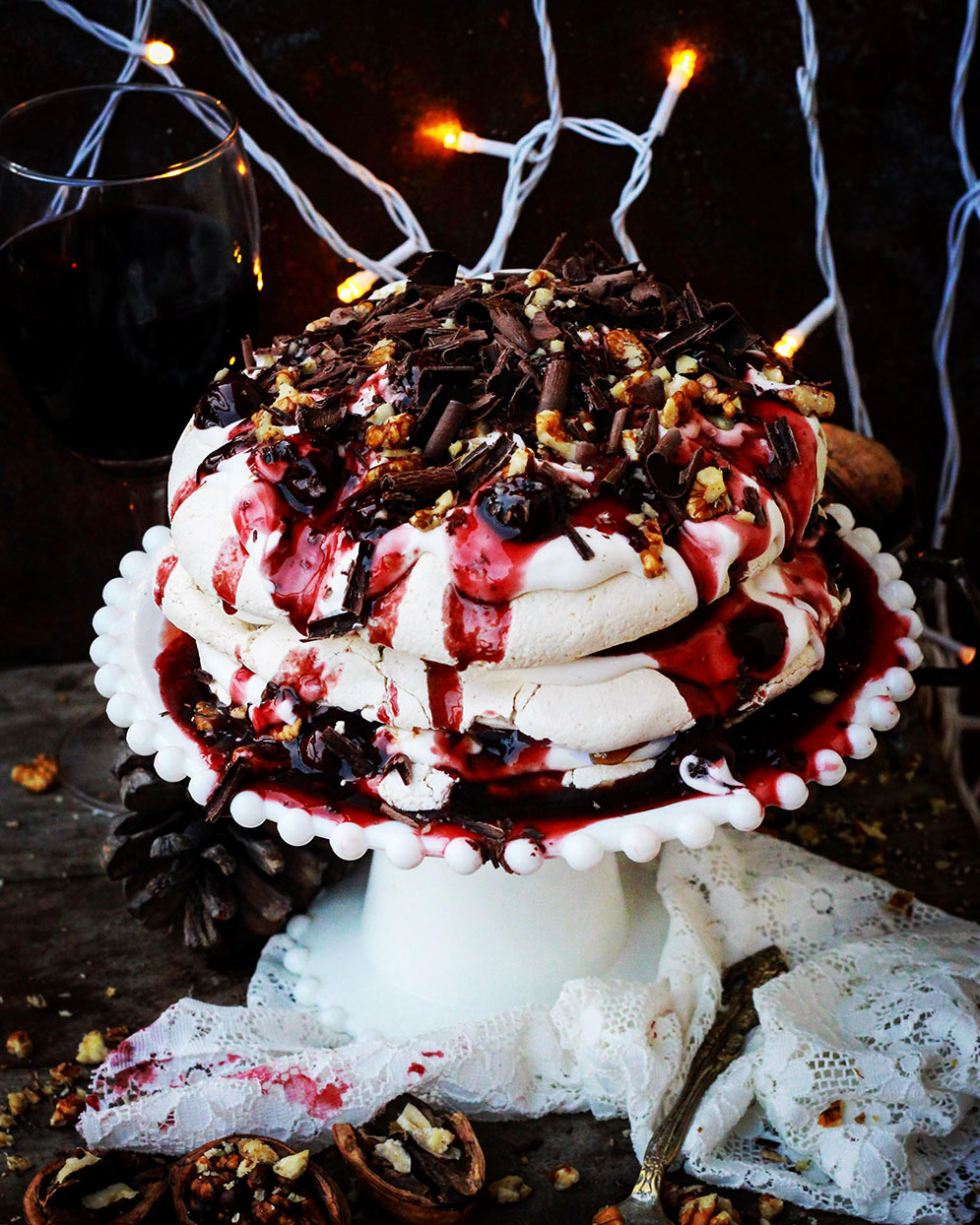 INGREDIENTS
4 egg whites
2 cups castor sugar
1 tsp coffee powder
1 cup cherry compote
1/2 Merlot from Big Banyan
1 cup whipped cream
1/4 cup chocolate shavings
1/4 cup crushed walnuts
PROCEDURE
With an electric mixer beat egg whites until they double in volume.
With the mixer running, add the sugar, one tablespoon at a time.
Keep mixing at high speed until stiff peaks form.
Spread in a baking trey and bake at 100C for 1 hour.
To make the filling, in a saucepan set over medium heat, bring the cherry compote and Merlot to a boil.
To assemble the pavlova, fill the layers with whipped cream and cherry filling . Top the pavlova with cherry filling, chocolate shavings and walnuts.