Happy Holi folks!
This is perhaps one of our favourite festivals. We simply love the riot of colours, the festive spirit, the chance to meet and have fun with all our friends and family, and of course, all the yummy delicacies prepared today. But that's not all. We really love Holi, because this is the only festival that gives us the legitimate right to drink (and get intoxicated)! Holi is synonymous with Bhang, a traditional Indian drink made with cannabis. This sure does add an extra zing to the festivities!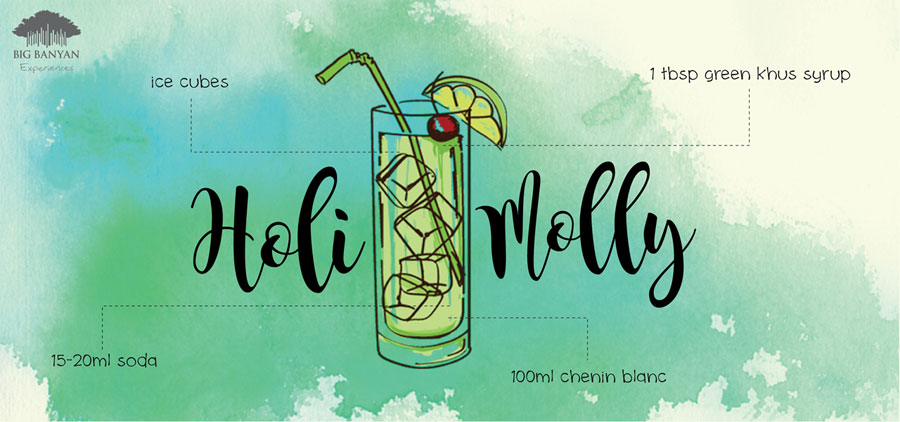 In keeping with the spirit of the celebrations, we've created a signature Big Banyan Holi cocktail for you. The ingredients are easy to find (if you don't already have them at home). So bring them out and make this totally summery drink for Holi!
Holi Molly
Ingredients:
3-4 ice cubes
1 tbsp green khus sherbet
100 ml Big Banyan Chenin Blanc
15-20 ml of soda
How to mix it:
Take a tall glass and fill it with 3-4 ice cubes.
Pour the sherbet over the ice cubes.
Then add the wine, and finally top it up with soda.
Add a sprig of mint to bring alive the freshness.
Make it. Drink it up. Repeat.