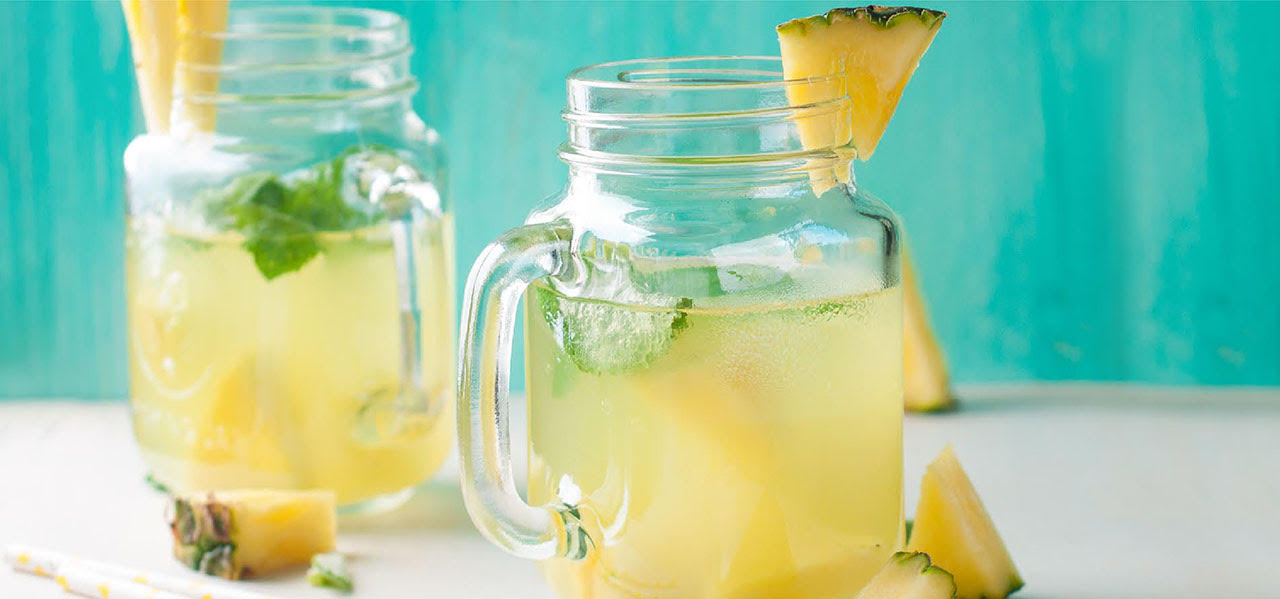 We're back with the summer edition of Monday Mixology. Today, we have a simple pineapple sangria recipe that's refreshingly tropical and oh so summery. It's the perfect antidote to a stressful Monday. And posh enough to grace your Sunday brunch table. Give it a go!
You'll need:
750 ml Chenin Blanc
2 cups of pineapple juice
1/2 cup brandy
1 cup seltzer
1 pineapple chopped into chunks
Lemon slices (optional)
Fresh mint leaves for garnish
Ice cubes
How to make it:
– Take a large pitcher and toss in all the ingredients (except the ice cubes and mint leaves). Give it a good stir.
– Cover it and refrigerate overnight or for at least 3-4 hours.
– Before serving, add a few cubes of ice, garnish with fresh mint leaves, and serve cold.