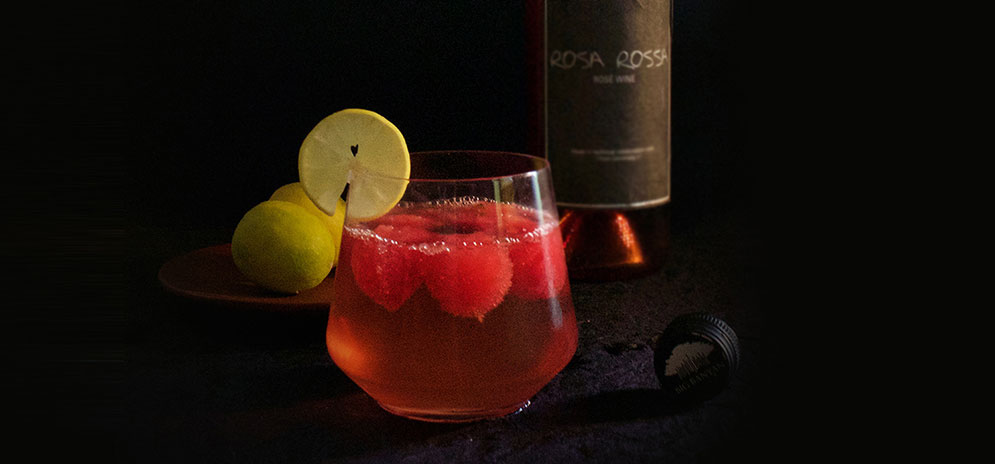 This is the drink you need when you want to drink, but not something too alcoholy. Or when there's an impromptu party at home, and your wine stash is running low. Or when you just don't want to invest in way too much wine for a party. Or when you're throwing a party on a shoestring budget. Or when you just want to have a no-fuss cocktail to unwind after a hard day's work. Presenting the multi-purpose, almost magically easy, Rosé Spritzer.
The great thing about a wine spritzer is its simplicity. The ingredients needed to fix one will be (and should be) readily available at home (if they aren't, you really need to stop being lazy and make a trip to the grocery store). Because we love a bit of fruit in our spritzers, we used a watermelon in this one. The refreshing flavours of the melon, mixed in with tingly soda, make this wine cocktail an instant quencher. Make yourself one before you start bingeing on Netflix tonight.
Note: This wine spritzer serves 1
You'll need:
– A few frozen cubes of watermelon (using ice would dilute the drink; freeze the fruit
instead)
– ¼ glass Big Banyan Rosa Rossa
– ¾ glass Sprite or club soda (use Sprite if you prefer your drink sweeter)
– Lemon or basil leaves for garnish
How to fix it:
– Add the watermelon cubes in a cocktail glass of your choice.
– Pour in Big Banyan Rosa Rossa up to ¼ level of the glass.
– Top up the remaining glass with Sprite.
– Give it a stir.
– Garnish and enjoy!
Wasn't that simple? You can make this wine cocktail in your sleep.