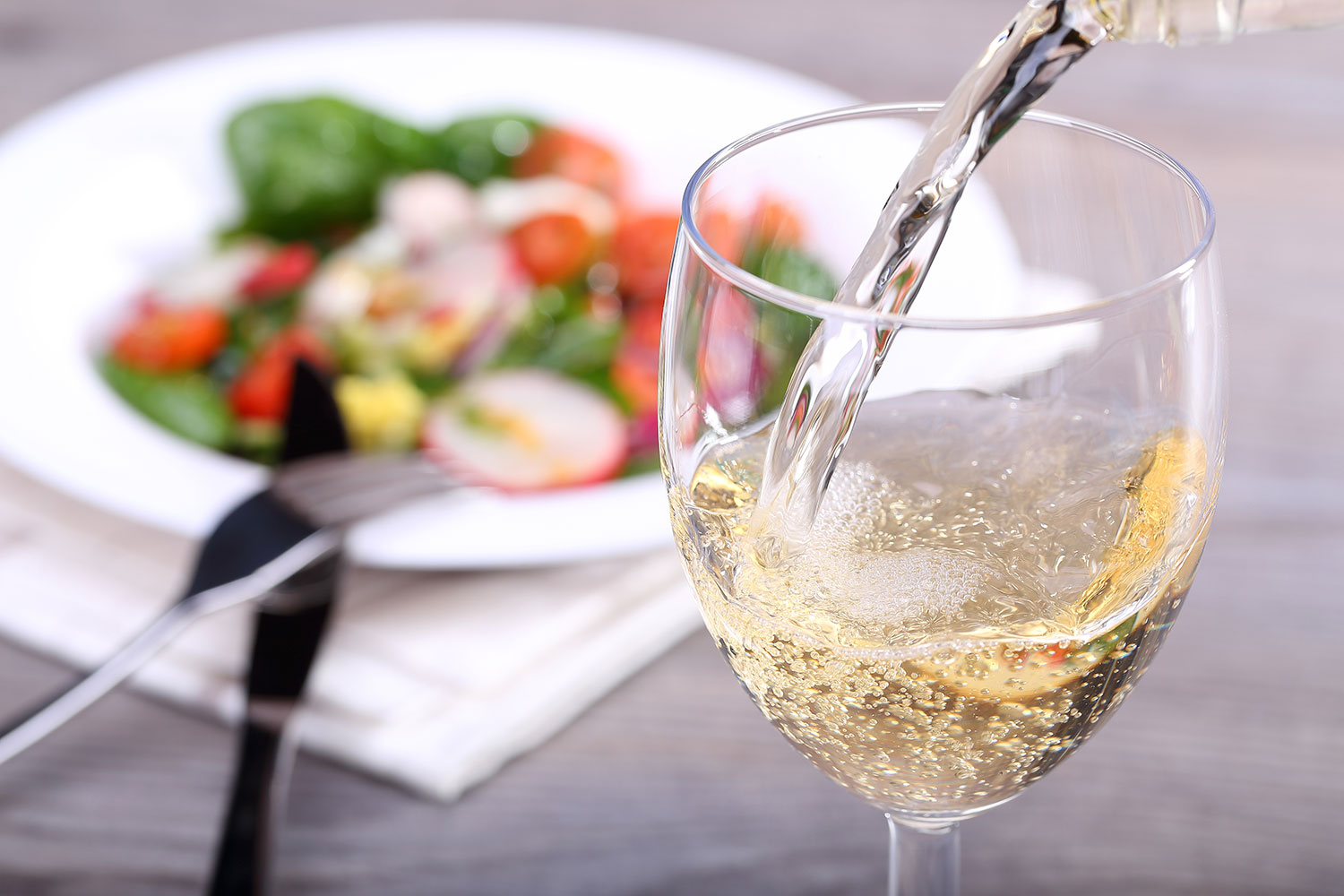 We've said this before, and we'll say it again. Pairing red wines with red meat and white wine with white meat is a foolproof approach. But we love a good food adventure, trying our wines with new cuisines, matching new flavour profiles, playing with food textures and balancing the ingredients. To attain true food nirvana, we are willing to go the extra mile. And with this list of food pairing ideas with our white wines, so can you.
There's a simple technique to pairing wines. You either go with complementary flavours or those that are contrasting. For instance, if you've got a tandoori dish, you'd probably squeeze some lime to cut through the spice and give it a tang of acidity. Instead, you could pair it with our Sauvignon Blanc, which is mildly acidic. Or, if you'd rather enjoy the spice in all its glory, pair it with Big Banyan Shiraz (which will complement the dish).
In this list, we've also thrown in a mix of Indian dishes too. With its exuberant medley of spices, intricate play of vegetables and meat and subtle nuances that change from region to region, the variety that Indian food offers can boggle the mind. But therein lies the true challenge for a wine connoisseur.
We encourage you to try these, but experiment with your own ideas too. And share them with us.
Big Banyan Sauvignon Blanc
This is a crisp wine with light dryness. There's a tingle of citrus and the teeniest hint of sour flavour.
Pair this wine with:
• An onion and goat cheese tart to enjoy a sharp twang of flavours.
• Mutton curry, Indian style, will blow your mind away! The acidity in the wine will cut through the spicy mutton curry.
• Mussels in butter-garlic sauce.
Big Banyan Chardonnay
With tropical aromas and crunchy butterscotch sweetness, this wine is another favourite of ours.
Pair this wine with:
• A beetroot and feta salad that mixes up the sweet and tart flavours perfectly.
• Tikka and tandoori dishes to balance the spice.
• Greek salad to contrast the creamy textures with the wine.
Big Banyan Chenin Blanc
Fruity aromas entwined make this mellow wine a preferred choice when you don't want the wine to overpower the flavours of your food.
Pair this wine with:
• Roast pork.
• Seafood risotto (our favourite is a lobster risotto) to keep the light, fruity flavours of the wine intact with the sweetness in the meat.
• Parsi dishes like patra ni machi and berry pulav to complement the delicate flavours and subtle spices.