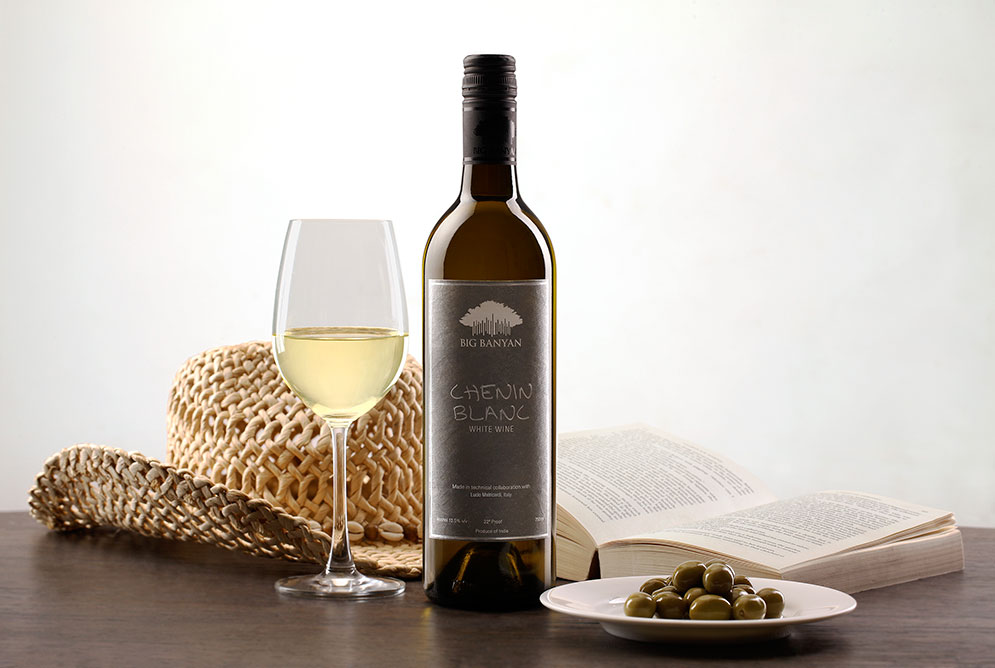 For the warm tropical climes of India, white wines may be a great idea. They're generally lighter than reds in terms of alcohol levels. They pair well with a wide variety of food. And they're a great substitute for an ice-cold beer, as they're lower in carbs. We can get you started on an incredible exploration of white wines. Know all there is to know about each varietal, savour them, and pick your favourite.
First up, Chenin Blanc.
Grape varietal
Chenin Blanc, a white wine grape variety.
Place of origin
France.
Pronounced as:
Shen-in blahnk
Where it's grown:
South Africa, France, USA, Argentina and even India.
Popular as:
Steen (in South Africa), Vouvray, Blanc d'Anjou, etc.
Colour:
Golden hue.
Body:
Typically a light bodied wine.
Acidity:
Medium.
Flavour versatility:
From sparkling wine to well-balanced dessert wine, Chenin Blanc is used to make variety of wines.
Big Banyan Chenin Blanc:
Our wine is laced with the delicate fruity aroma of yellow apple, lemon and peaches, tossed up with light, spicy notes of thyme and coriander. It is dry, fresh and fruity with a spunk of acidity.