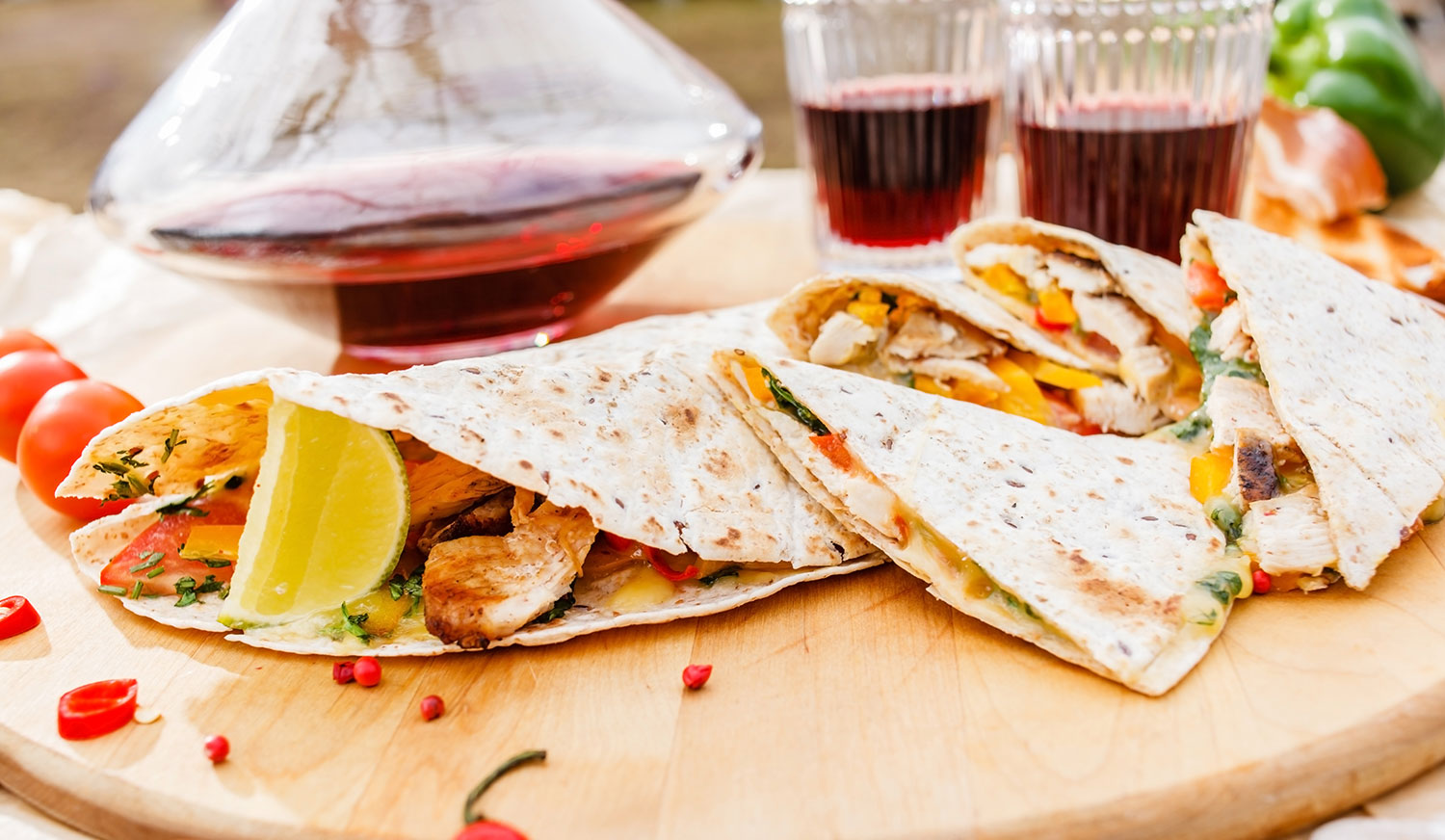 Tacos have been a la mode for a while now. From the culinary geniuses at Michelin star restaurants to the mavericks who run food trucks, they have captured the imagination of chefs the world over. What makes tacos so fantastic is their versatility. They're like a blank canvas waiting to be dressed up with a range of fillings, toppings, sauces and garnishes. The flavour profiles run from mouth-on-fire hot, to sweet-and-spicy yum, to a smacking-zing tanginess. It's almost natural to reach out for a beer or a margarita when you have your taco. But we love a good wine with it any day (naturally!).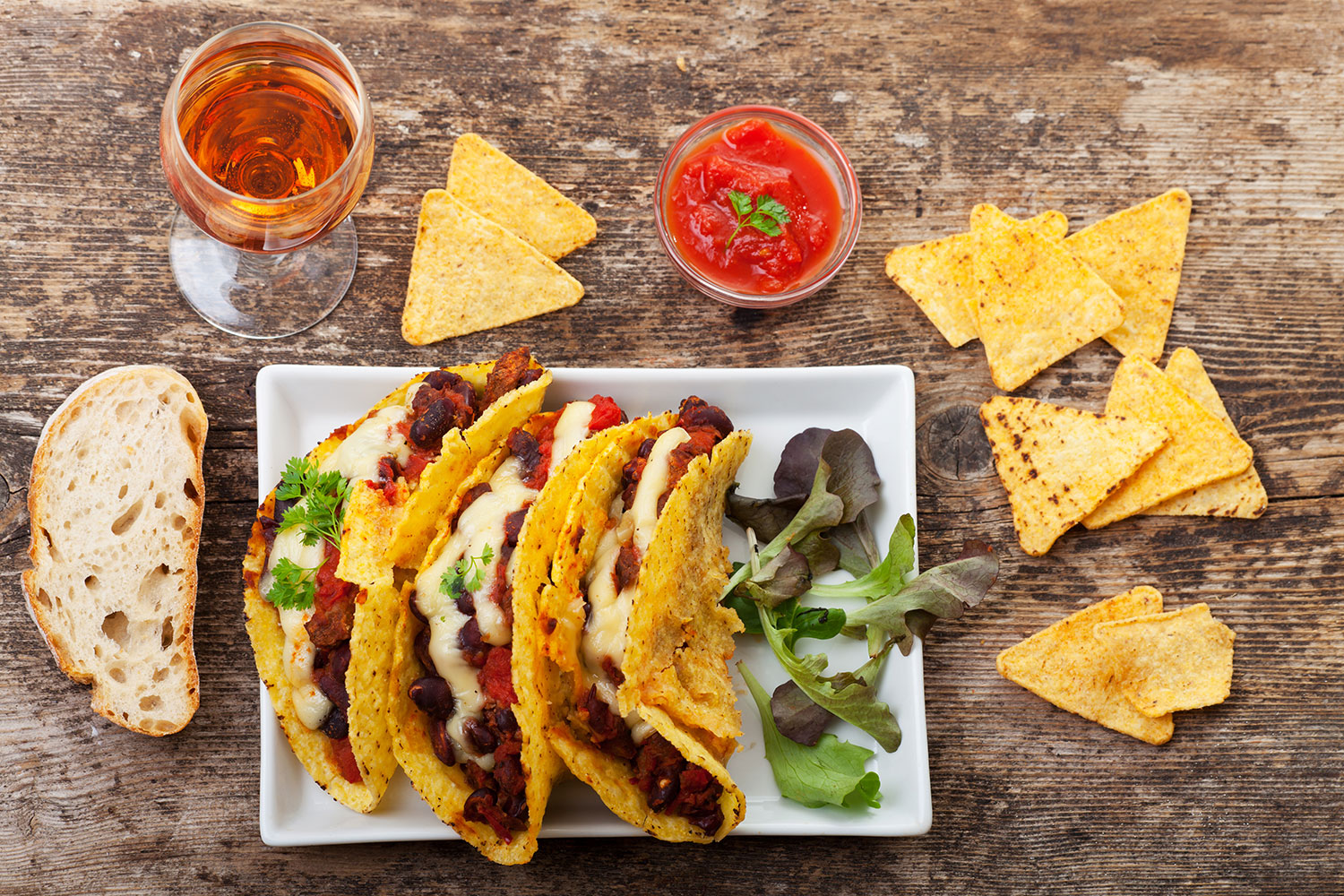 To keep it simple, if you're picking a red, choose one that's low on tannins. Or, if it's a white, pick one that cuts through the acidity of the salsa or lime in the tacos. Here's a basic wine and taco pairing guide to get you started.
Chicken tacos with Chenin Blanc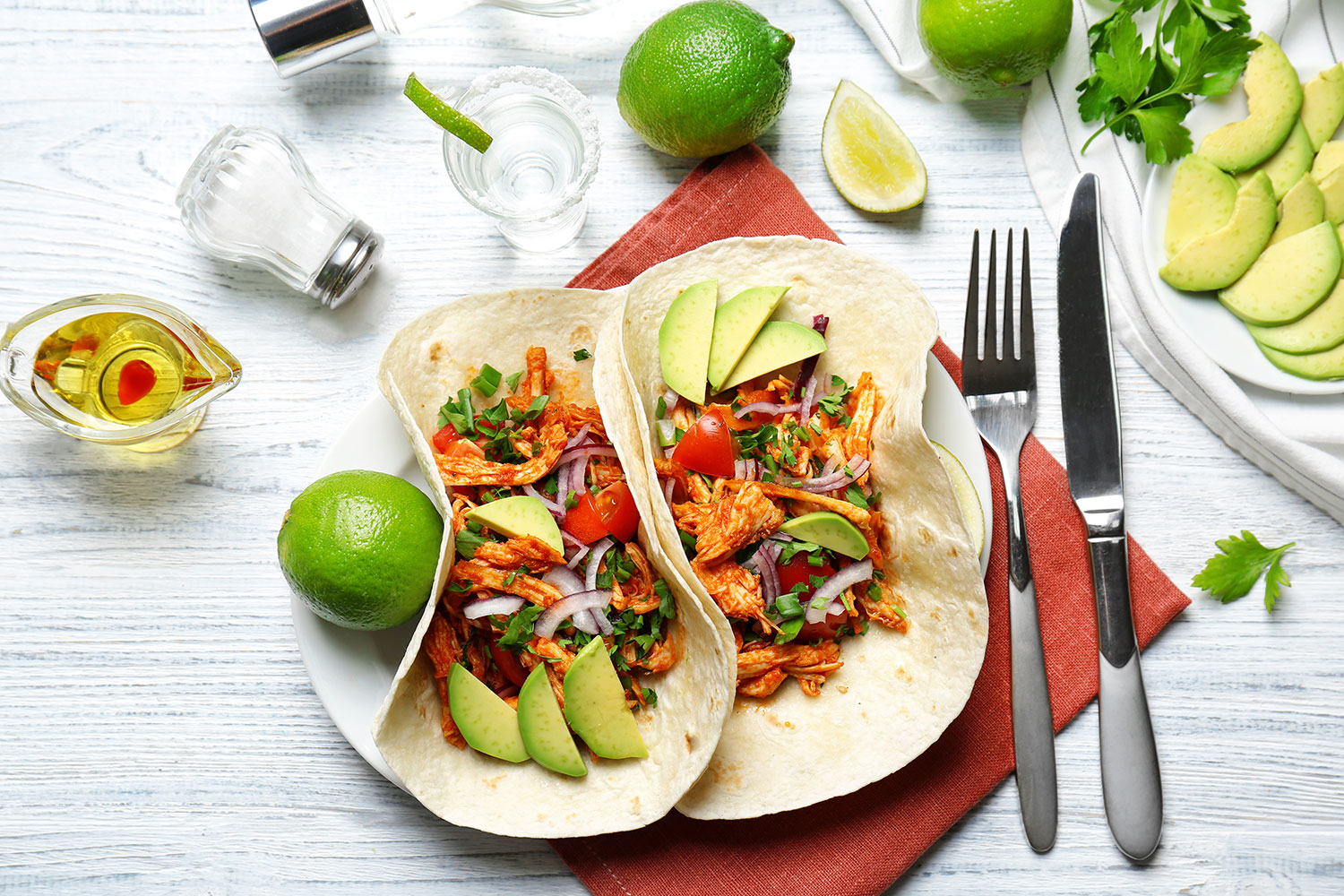 Being a mild meat, poultry calls for a burst of flavours. Chicken tacos usually have a robust seasoning (cumin, pepper, paprika, garlic, etc.), andfresh and flavourful salsa. To offset the spice from the paprika and chilli peppers we suggest pairing your chicken tacos with Big Banyan Chenin Blanc. The wine has light fruity and sweet notes, and the slightest spunk of acidity to accentuate the zing of lime in the garnish/salsa.
Pork tacos with Rosa Rossa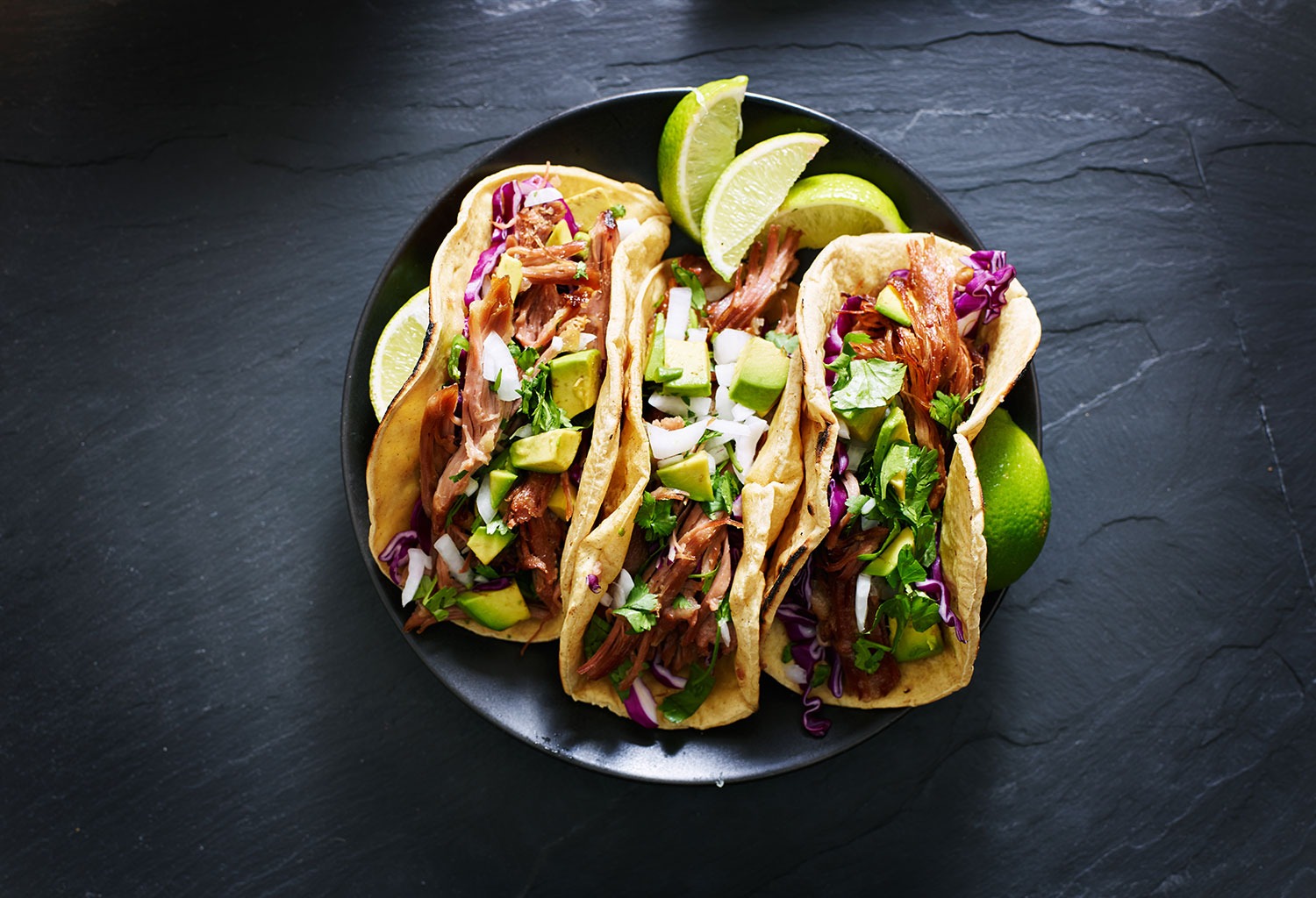 Cut through the rich flavours of a meaty pork tacos with a Big Banyan Rosa Rossa. The sublimely smooth wine is light bodied and it counters the heavy duty flavours of a pork taco.
Vegetable tacos with Merlot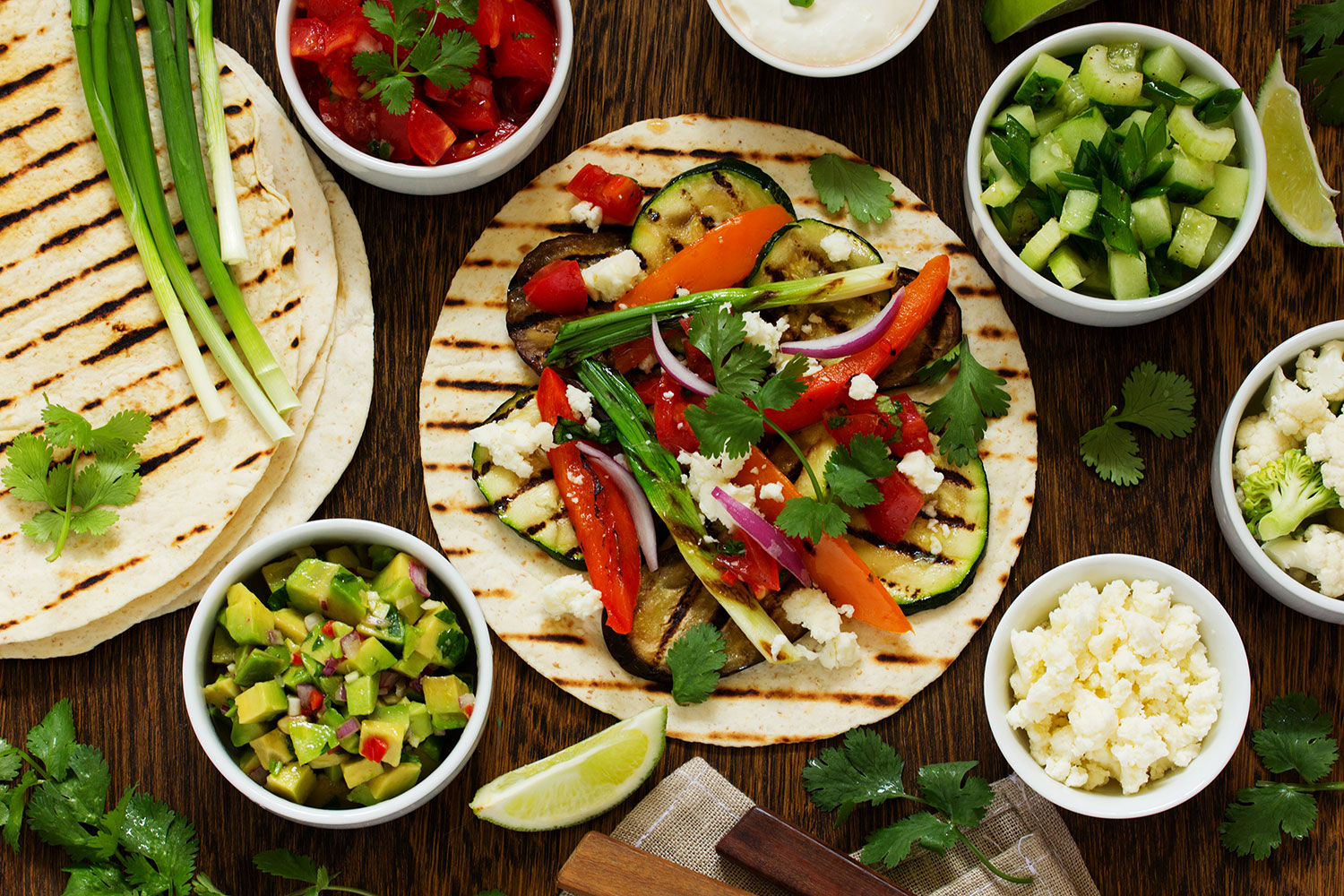 If you're going veggie on your taco, grill them good, top them up with feta and pour yourself a glass of Merlot. The soft velvety tannins of the wine go hand in hand with the fresh veggies. And the fruity aromas add a new layer of flavour sensations.
Fish tacos with Chardonnay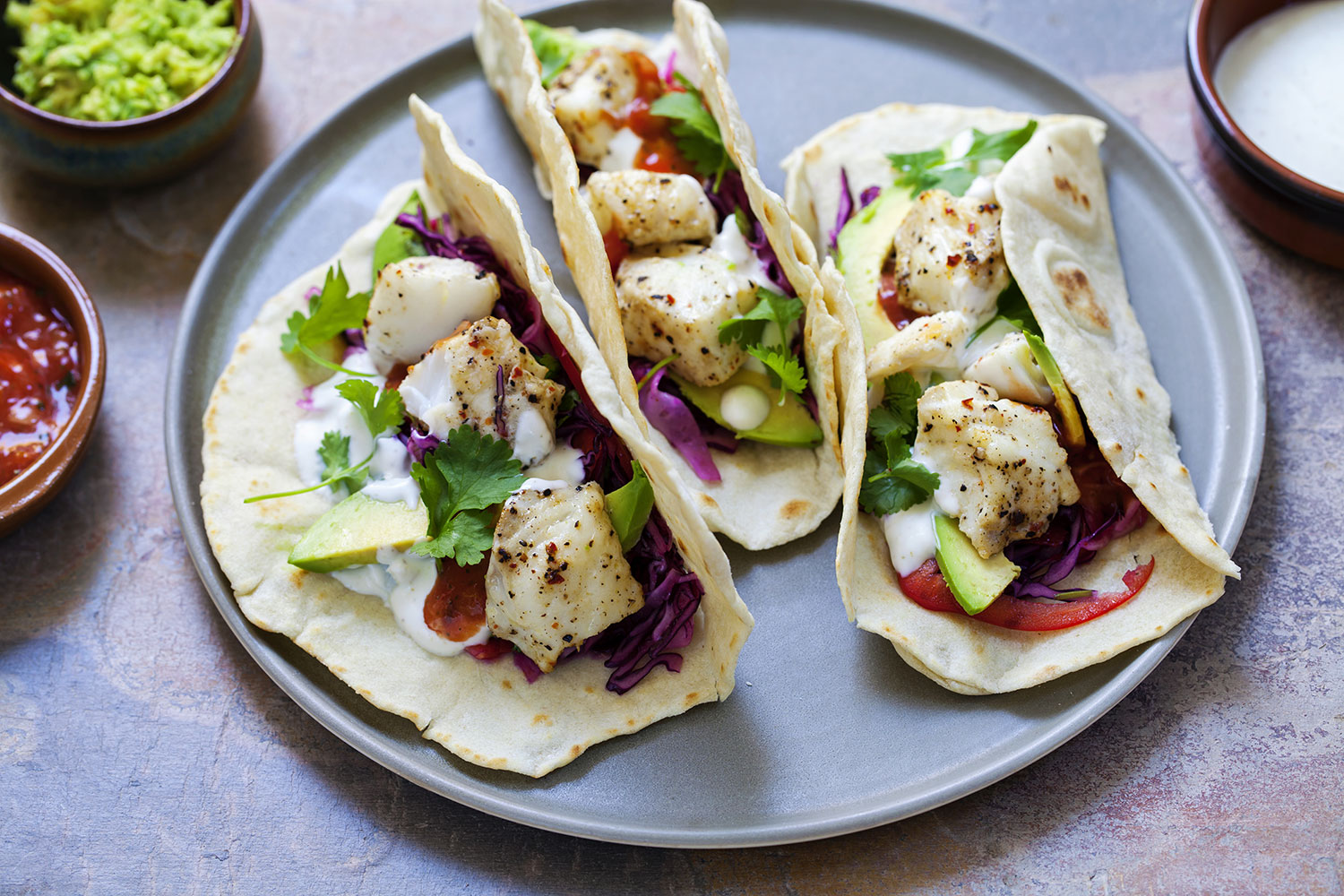 A fish taco calls for toppings that are citrusy, fresh and herby. To complement these light and summery flavours, we recommend the Big Banyan Chardonnay. It's fruity, butterscotch-y flavours round off the flavour profile, elevating your simple fish taco to the very heights of food nirvana.
Bon appétit!