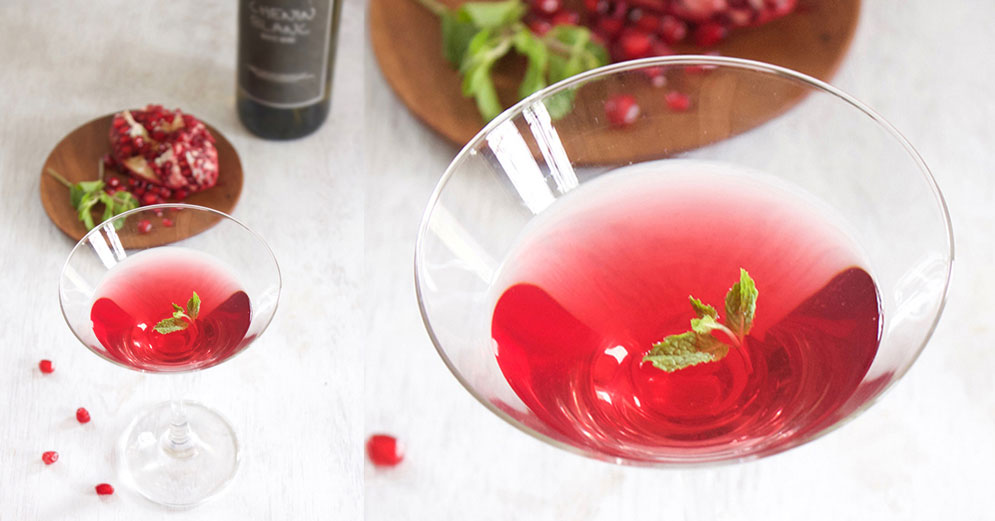 Light cocktails are our thing this season. Using fresh ingredients and seasonal fruits readily available in the markets, we're all set to spruce up your drinks list. Today, we've got a cocktail that's every lazy wine drinker's dream come true. It's easy to fix, and perfect for a single serve. Presenting, our ridiculously easy, cranberry and white wine cocktail.
The Big Banyan Chenin Blanc has fresh fruity flavours aromas, with just the right amount of acidity. These fruity flavours create a tingling, delightful medley when mixed with tart and sweet cranberry juice.
You'll need
¼ cup cranberry juice (if you're too lazy to make it fresh, even packaged juice will do)
1/8cup Big Banyan Chenin Blanc
A sprig of mint for garnish
Pomegranate pearls for crunch (totally optional for the lazy ones)
How to make it
Add the juice and the wine to your cocktail glass, and give it a stir to mix them up.
Add mint and pomegranate pearls.
Drink up.
We weren't kidding about how easy it was. Cheers!