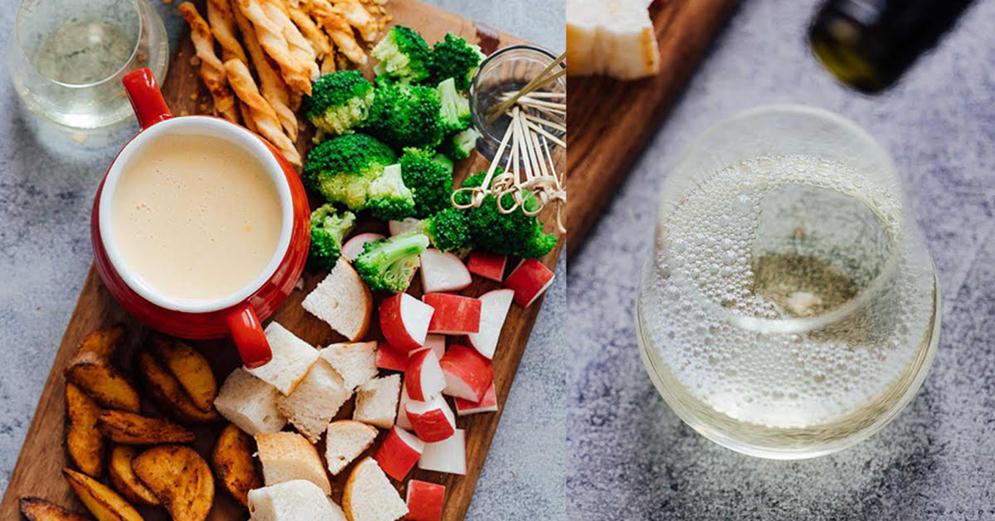 Friends gathered around your table for wine and conversation, dipping into a rich, cheesy fondue as they nibble on tidbits of food and gossip. Like the idea of this? Call your friends over and bring the evening alive. We'll share a fondue recipe, created by Richa Gupta of My Food Story.
Over to Richa:
I am really taking things up a notch this season with my easy cheese fondue recipe, made with white wine. We are all about appetizers this week, and this right here is the ultimate 'impressive' but 'easy' that'll make you the coolest host/hostess in town!
Have you ever had a real fondue? With swiss cheese, white wine and one that's rich, creamy and smooth? It's fantastic guys! It'll take you straight to the Alps and you'll feel like you were sitting by the window of a Swiss restaurant dipping bite sized pieces of sourdough into a warm pot of fondue just after your first ski.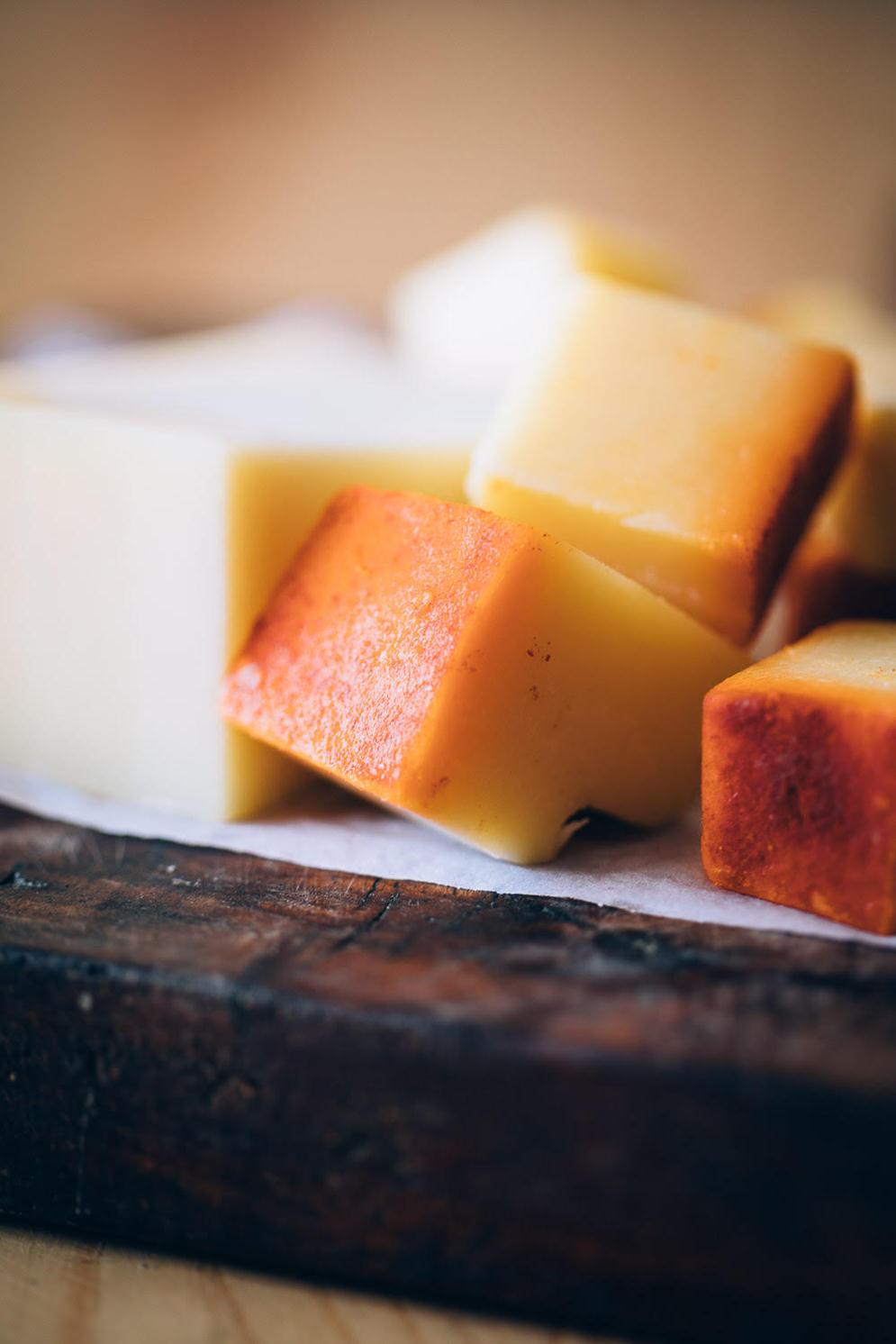 For a dish that's a real indulgence, making your own fondue is incredibly easy and needs all of five ingredients – garlic, cheese, cornstarch, white wine and seasoning. And because there are only three, it's important to pick quality ingredients so that they really shine in this easy cheese fondue recipe with white wine.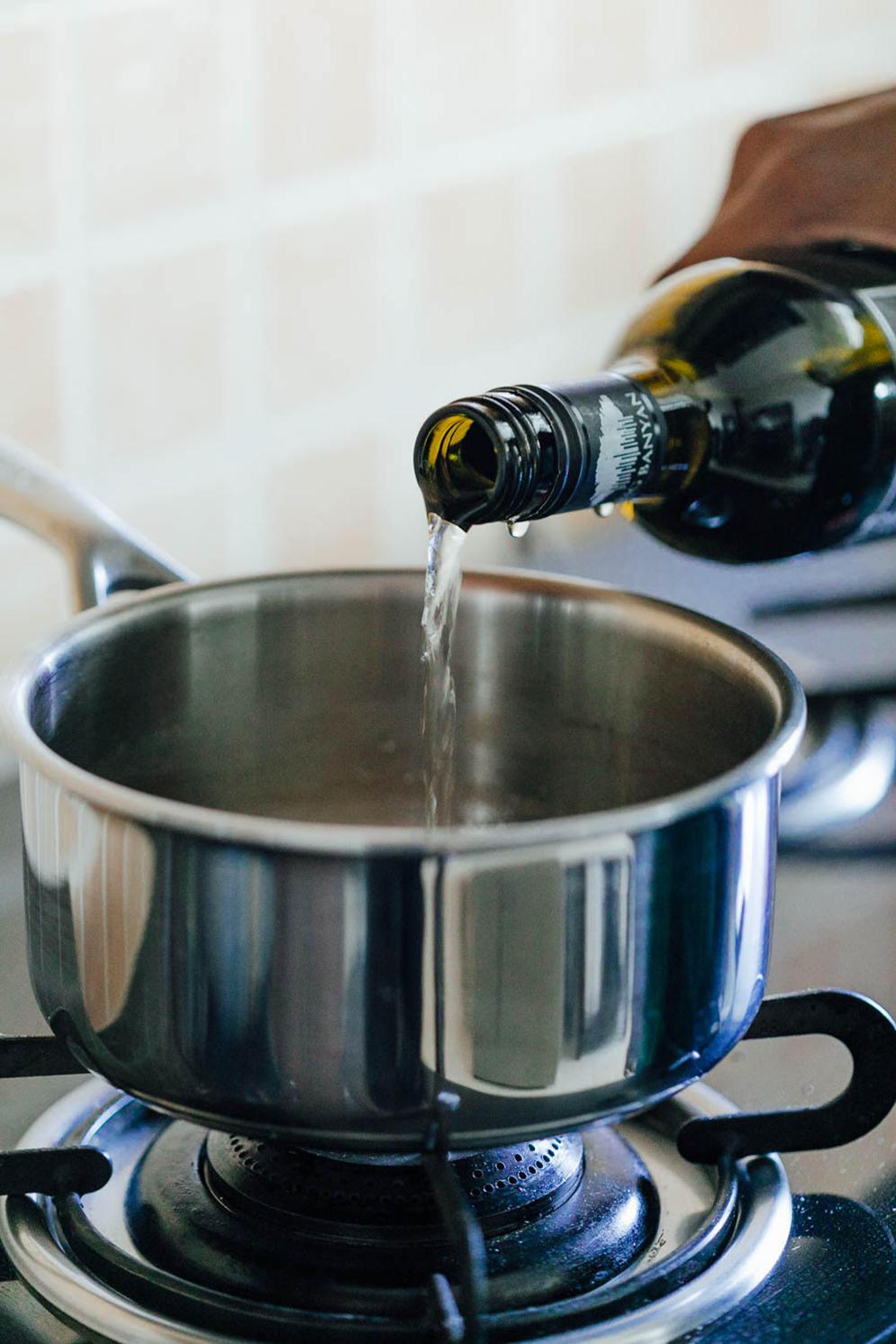 I've actually done all the work today, and made sure that you are equipped the next time you decide to try making a cheese fondue at home. If you can stand over a pot and stir, you can make fondue. To start with, make sure to keep some of these things in mind:
– You'll need about 1 cup of wine per pound (450 grams) of cheese. It's important to use a dry white wine like Big Banyan's Chardonnay for your fondue. The acidity in the wine helps the cheese's proteins from clumping together and turning the fondue into a stringy broken mass. Fresh lemon juice squeezed into the fondue can also help stabilize it, and add acidity and freshness that balances out the cheese.
– Since cheese is the key ingredient in this recipe, it's a good idea to dole out a bit on good quality cheese. Well ripened cheese is best and a classic combination of Emmentaler which melts easy, and Gruyere which packs in flavor always works really well. Other cheeses that can be a good addition are cheddar, mild blue cheese, jarlsberg, fontina etc.
– You must make sure the cheese is at room temperature. Adding cold cheese to warm wine can be a sure shot way to break the fondue. It's also important to grate the cheese so that it melts faster, and add a little cornstarch which creates a wonderful, creamy fondue.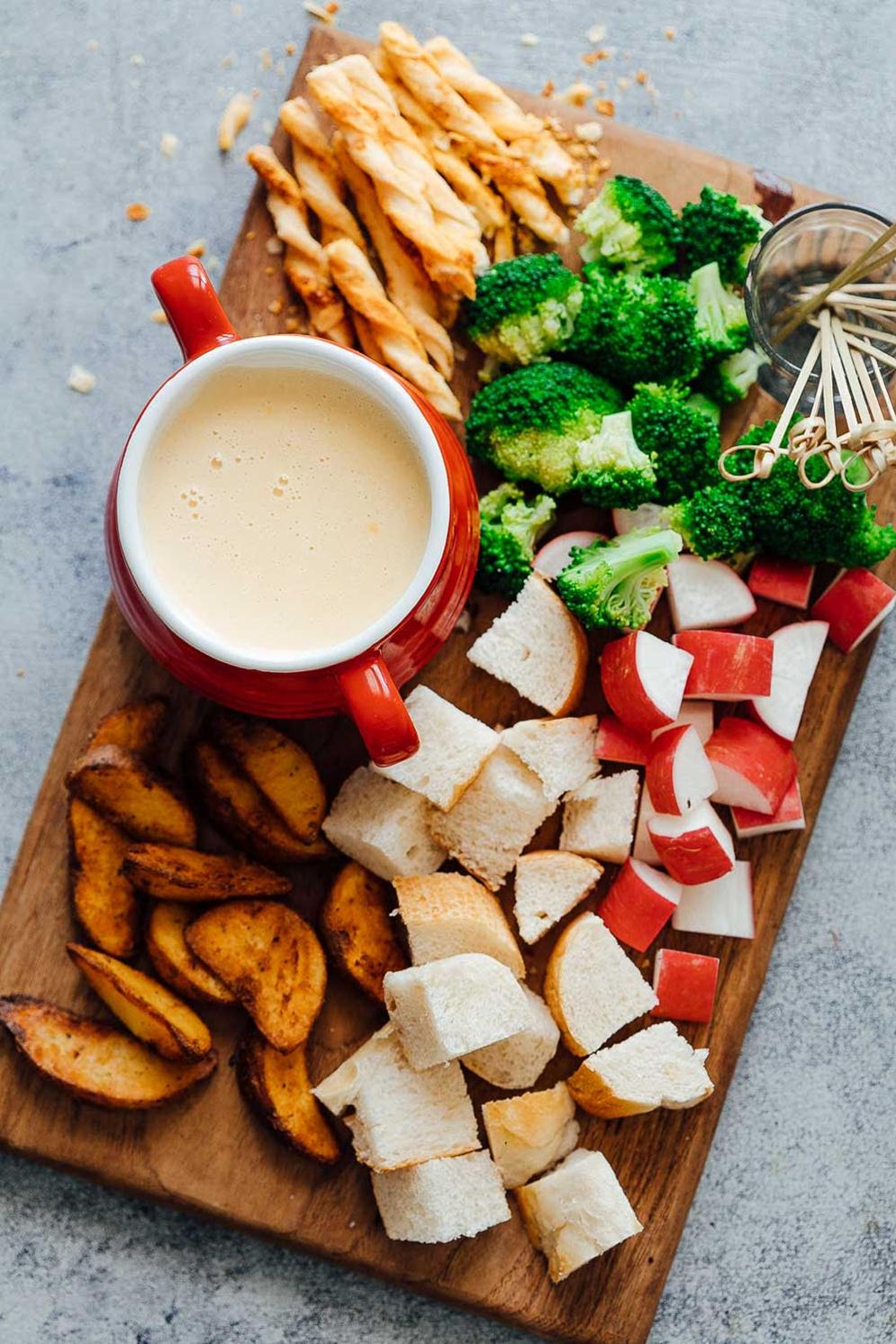 To Fondue Pot or not to Fondue Pot?
The thing is, once you start making your own fondue at home, you realize how easy and affordable it is to enjoy and serve fondue. When it's a dinner date for the two of you, or for a party you are throwing – this easy cheese fondue recipe with white wine never fails to impress. Which is why, I'd recommend investing in a fondue pot which these days are not very expensive and easily available. Once a fondue is cooked, maintaining the temperature can be quite challenging. Too cold and it thickens up and becomes clumpy, and too warm – there can be danger of it breaking up. The double boiler system of a fondue pot helps maintain the temperature and keeps it perfectly creamy through the evening.
Denver and I have started enjoying fondue nights, where he helps me cut up fondue dippers while I quickly whip up a fondue for us to enjoy. It's my favorite date night plan – with both of us chilling with a glass of Big Banyan's Chardonnay, putting on a favorite movie and dipping bite sized pieces of bread into a pot of cheese fondue. I love pairing this easy cheese fondue with the Chardonnay simply because it's a delicate wine, and has the intense aromas of pears and pineapples, which when paired with the rich fondue, is a perfect balance.
The flavors of this fondue are salty, intense and slightly tart and therefore a wine which has a mild fruity base is a good fit. The chardonnay balances out the flavors with its minerality and acidity. We also love pairing it sometimes with Big Banyan's Bellissima which is a dessert wine. The bellissima is not overpoweringly sweet, but will remind you of apricots and pears. It has a smooth finish and a velvety mouth feel which is just what you need with a fondue.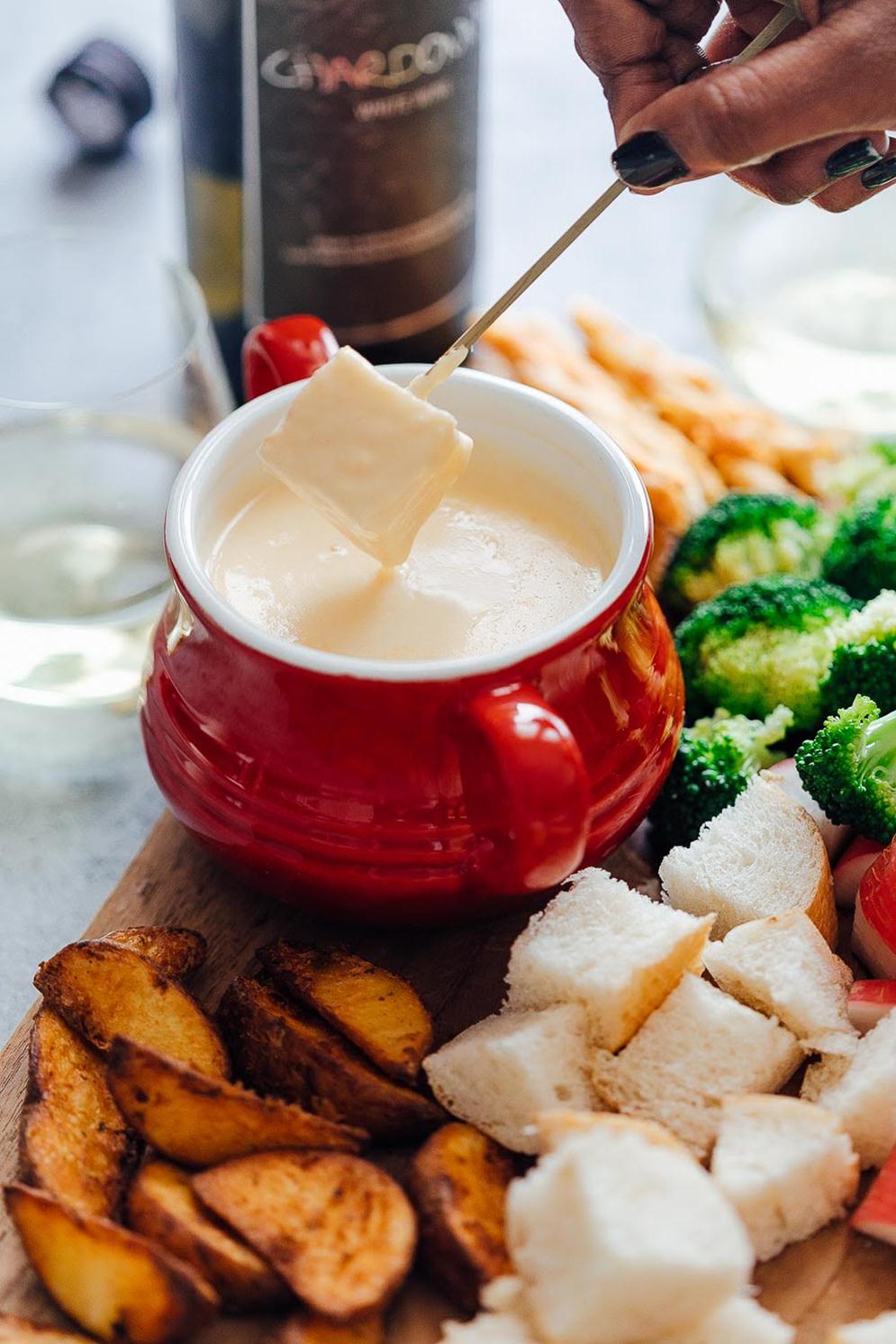 What do you dip into this easy cheese fondue?
This one's a no brainer because everything goes with cheese but here are our favorites:
– Bite sized pieces of sourdough
– Blanched Broccoli
– Pretzels
– Grapes
– Potato wedges or fries
– Celery Sticks
– Apples
– Other raw vegetables like carrots
– Meatballs
– Steak slices
Do you think you can take on a fondue now? Just stir in some cheese, pop open a bottle of wine and give this a go!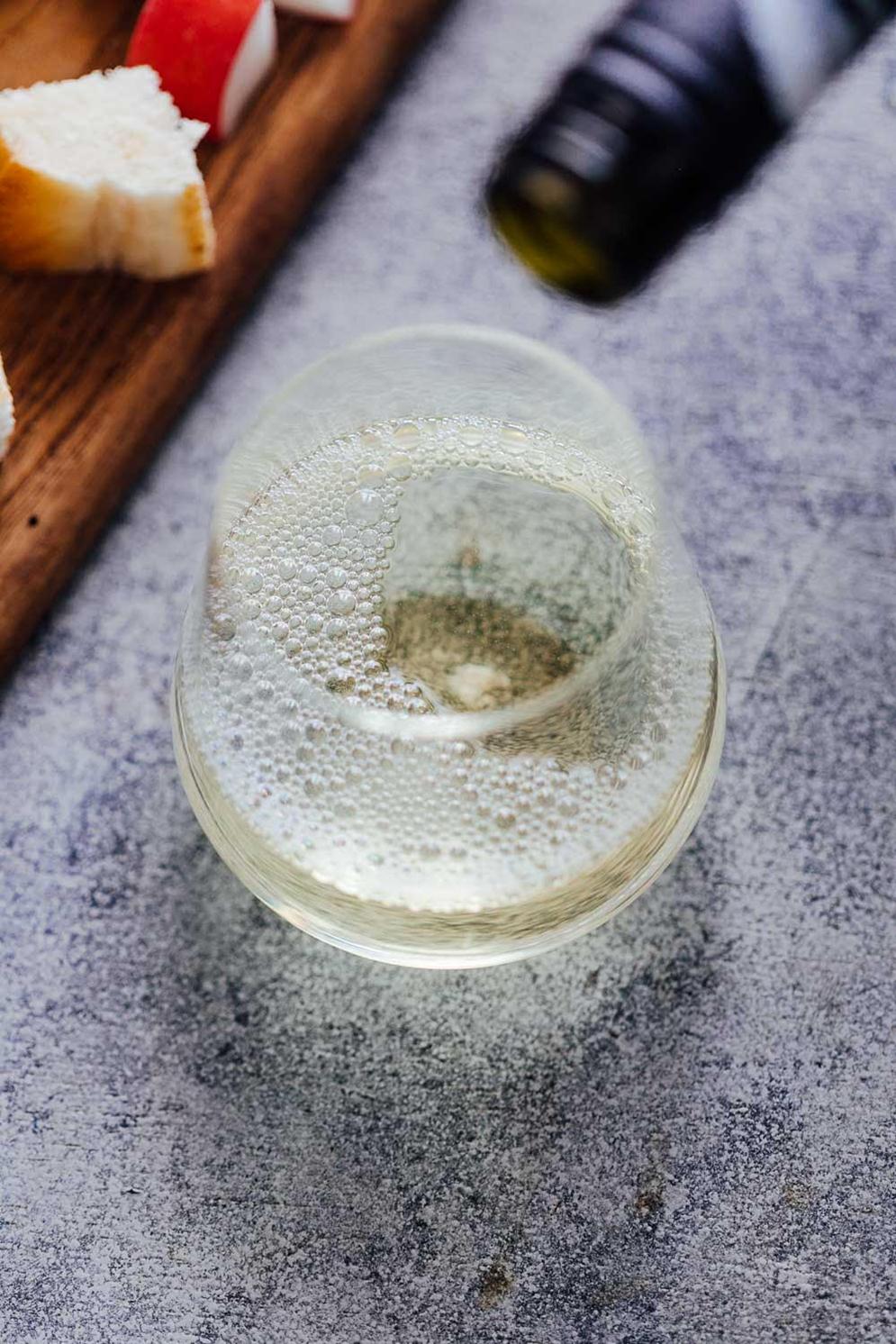 You'll need:
– 1 Garlic Clove, grated
– 1 cup dry White Wine
– 200 grams / .4 pounds Emmentaler cheese (at room temperature)
– 200 grams / .4 pounds Gruyère cheese (at room temperature)
– 50 grams / .1 pound Smoked Cheddar (at room temperature)
– 2 tablespoons Cornstarch
– 1 tablespoon fresh Lemon Juice
– Toasted bread cubed and/or lightly blanched vegetables, for dipping
Here's how you make it:
Prep: Shred or grate all the cheese finely and toss well with cornstarch.
Cook: Add wine and garlic to a heavy bottomed pan and bring to bubbling simmer and start adding cheese by the handful. Keep whisking as you go to incorporate the cheese till the mixture is smooth and the cheese has melted. The mixture should be smooth but have a slight elasticity to it. Add the lime juice and gently stir it in. Season with salt and pepper if you like but I didn't need to add any extra salt.
Dippers: Transfer to a fondue pot and serve with dippers such as bread bites, lightly blanched broccoli, potatoes, steak bites, breadsticks etc. and chilled white wine.
This post was created in partnership with My Food Story and first appeared on
www.myfoodstory.com