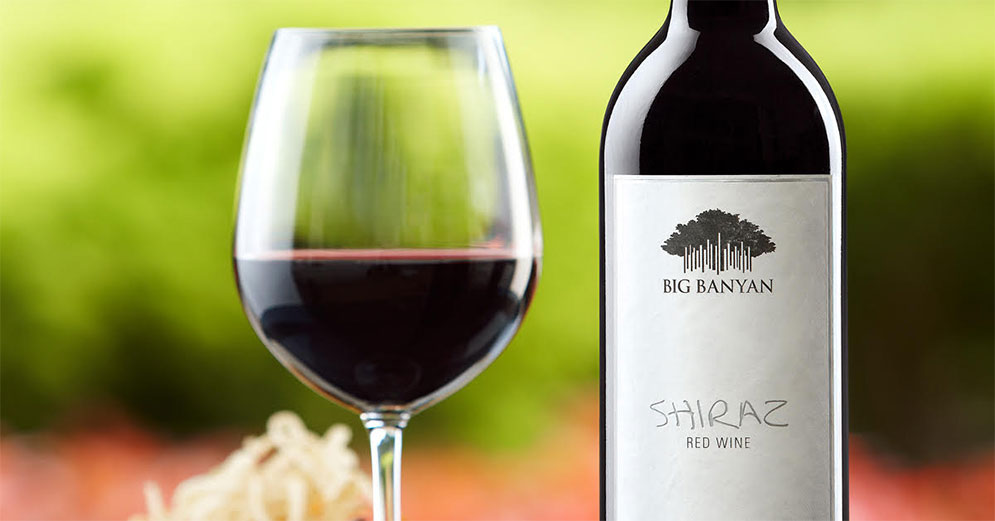 There's a nip in the air, and the first signs of winter are everywhere. We love the darker, full-bodied reds for this season, as they are so hearty. Today, we're going to introduce you to Shiraz, a red wine with a distinct, robust personality. Regions with warmer temperatures, like Australia and India, are perfect for the cultivation of this grape, as the flavours burst alive. Pour yourself a glass and explore the soul of this dark red wine.
Grape varietal
Shiraz (also known as Syrah)
Place of origin
This history of this grape, and wine, is quite interesting. Some believe that the grape, and the wine, originated in Iran (it even features in Omar Khayyam's 'Rubaiyat'). While some believe, that the roots of this wine are in the Rhone Valley of France. From there, it went on to Australia, where it thrived thanks to the terroir. Today, Australia is one of the leading producers of Shiraz.
Pronounced as
shi-rahz
Where it's grown
France, Australia, South Africa, Spain, India, etc.
Colour
A very deep red.
Wine body
Typically a full-bodied, rich wine.
Acidity
Medium
Flavour versatility
Typically, Shiraz is redolent with flavours of blueberries, blackberries, and also notes of pepper, olive, vanilla, etc.
Big Banyan Shiraz
Our Shiraz is a deep ruby red, with little specks of violet. It smells of berries and spices, and has a deep fruity flavour. It pairs well medium aged cheeses, or an entrée of lamb, venison, and other lightly spiced meat preparations.