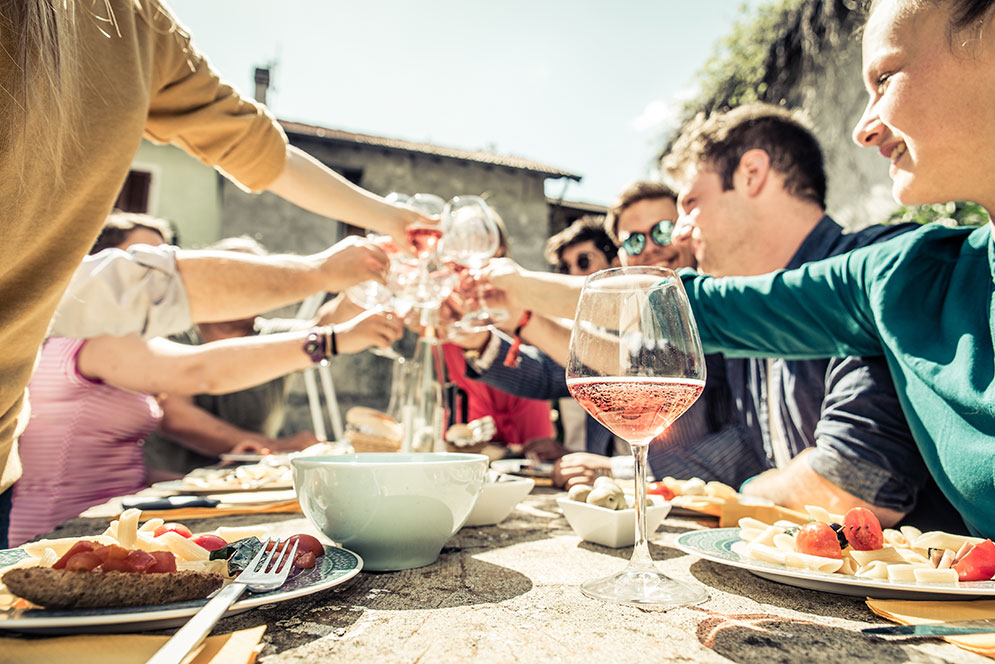 Do you know what pairs nicely with an evening of fun and friends? A bottle of wine (or ten)! Here's how you can stock up on wine for that house party this weekend.
The best thing about wine is that there is one for every mood, every occasion and every palate. But that also means you are spoilt for choice – and picking out a selection for an evening with friends could be a challenge. Here's how you can make sure your wine party is a hit!
Time it right
There is a wine for every mood. Choose your wines based on the party vibe and you'll never go wrong. For barbecue brunches pick a Sauvignon Blanc, for a relaxed evening with a few close buddies go for Rosa Rossa, or pick a Merlot for something more vivacious.
Pick a crowd pleaser
Remember, not everyone is a wine connoisseur. And a party is not a place to educate people on the finer aspects of wine drinking. Make sure to pick something that goes well with anyone, anything, and any mood – like the Big Banyan Chenin Blanc. A sure shot way to get the party started!
It's all about the pairing
If your house party has a specific menu, pick wines that go well with it. Going to serve red meats? Pair them with the Big Banyan Cabernet Sauvignon's intense and complex spice notes. The robust personality of Big Banyan Shiraz won't be overshadowed by heavily spiced barbecue sauces, and the Chardonnay is best for cheese boards, salads or fish. If you are serving pasta, there is a wine for every sauce, just choose the ingredients and go with it.
Whoever said less is more clearly wasn't a wine drinker
Quantity
The usual rule is one bottle per person unless there are many teetotalers or there are other types of alcohol on offer. As a host, it is better to have the problem of plenty than running out of wine mid-party. So add a buffer of a few bottles to your estimate – you can always save them for later!
Mix it up
Wine is an adventure of the soul. Don't hesitate to experiment with it. Add more variety to the menu with the selection you already have – whip up some quick yet tempting wine cocktails. Have some pre-party fun and go crazy testing flavor combinations. Chop up fresh, seasonal fruits for a Sangria or create some sweet magic with passion fruit and Bellissima, or just take it easy with some spiked lemonade.
If you've checked off this list you are all set for the party. It's time to get on cloud wine. Cheers!