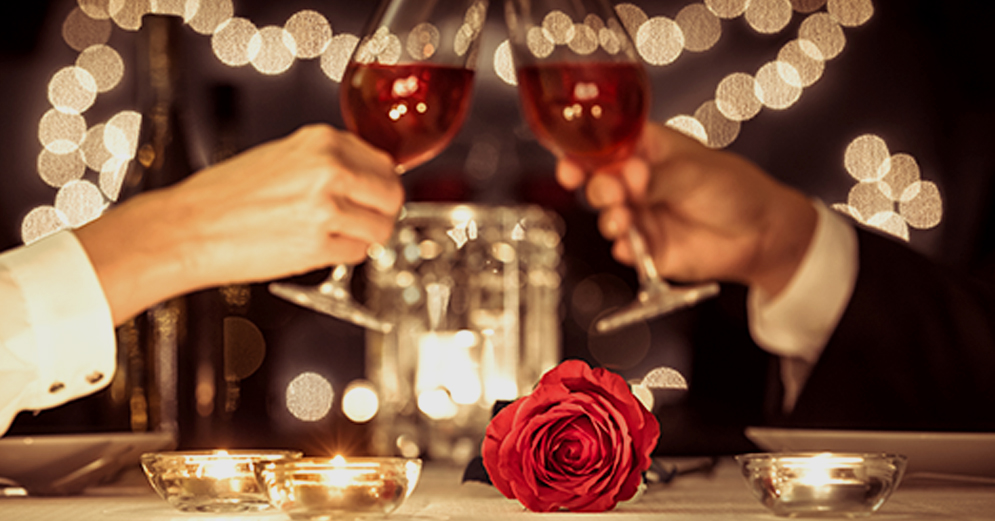 Love is in the air. As you make plans to sweep your Valentine off his/her feet, don't forget to include wine in your revelry. Here are some tips on how to go about it.
Wine conjures images of love and romance. Some even consider it is a powerful aphrodisiac. Wondering how to make your Valentine's Day more interesting with wine? Follow these tips and you can't go wrong.
1. Pick the right wine – Romance is about the senses. Pick a wine that indulges sight, smell, and taste and blends in with the mood. A rich ruby red, with a spicy aroma that appeals to your date's palate would be a great accompaniment to a romantic meal or as a gift . Try the Big Banyan Limited Shiraz for something sophisticated or go with our Merlot for mellow, fruiter flavours.
2. Present it well – Wine is as much about the experience as it is about drinking it. How the bottle looks, where it's placed, and how it's poured is a very important part of the experience. Add some class with the new Big Banyan bottles with gold, silver, and rose gold foiling on the labels. Get classy by investing in elegant wine glasses, and learn to pour like a connoisseur – never overfill a wine glass. The rule of thumb is 1/3rd of a glass with the rest of the space designed to hold the heady aromas of the wine .
3. Add it to your favourite recipe – There are more ways to include wine in your evening than just drinking it. Cooking with wine is a great way to impress your date too. Cooking with wine together – that's just hitting the ball out of the park! Wine adds another layer of flavour to your dish and makes for amazing sauces and rich stews. Wine is also great for marinating and glazing.
4. Sip it under the stars – A small table for 2 in a balcony, a picnic blanket on the grass – wine goes well with any ambience. Just grab 2 glasses, and get comfortable under the stars. Make unforgettable moments sipping on the drink of the gods.
5. Make a keepsake – Make the evening, and the memories, last forever. Preserve your moments together by making lovely DIY keepsakes once the bottle is empty. Paint the wine bottles together for some home décor highlights or go a bit more ambitious by fashioning some exceptional wine bottle lamps. Get more DIY inspiration now!
And just like that you are all set to make a lasting impression. Go fall in love!