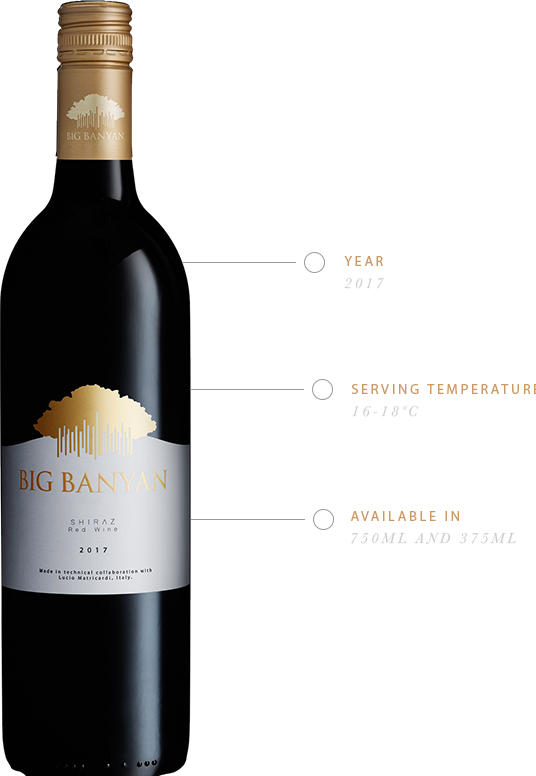 Shiraz
The robust personality of Big Banyan Shiraz will leave you in awe. The aromas of berries in this red wine come alive in the warmer temperatures of India.
The crush of berries and play of spices invades your senses and charms you.
This wine has a profound ruby red with little specks of violet.
The heady aromas have powerful flavours to back. The Shiraz packs a punch with its fruity, velvety tannins, and leaves your palate dry.