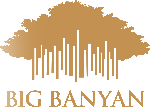 visit us
Curious to see where all the magic takes place?
Our winery in Bengaluru is open to visitors. Located on the outskirts of the city, we are a short drive away from urban chaos.
Take a walk through our vineyards, get a sneak peek into our winery and end your visit with a special tasting session, where one of our winemakers will introduce you to each of our varietals, unravelling the nuances sip by little sip.
At the winery you can avail our wine tour packages, starting from Rs. 150.
Basic package (Includes a detailed guided tour through the winery and vineyards) – Rs. 150 + GST
Semi premium package (Includes tasting of 4 fruit wines + Bellissima dessert wine + Rosa Rossa) – Rs. 400 + GST
Premium package (Includes tasting of 2 red and 2 white wines from the Big Banyan range) – Rs. 500 + GST
All packages include a winery tour, a detailed explanation on the process of wine making a walk through our vineyards. A wine and cheese tasting session will be included for the packages with tastings.
The tours are available in two slots.
Slot Timings: 11:30 AM – 1:00 PM & 3:00 PM – 4:30 PM
CLOSED on Sunday & Public Holidays.
T&C* : Only 21 years & above will be allowed for Tours and Tastings.
Please use the form below to schedule a visit or call us at +91 99022 50000.