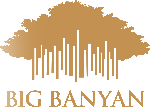 visit us
Curious to see where all the magic takes place?
Our winery in Bengaluru is open to visitors. Located on the outskirts of the city, we are a short drive away from the urban chaos. Take a walk through our vineyards, get a sneak peek into our winery.
End your visit with a special tasting session, where one of our winemakers will introduce you to each of our varietals, unraveling the nuances sip by little sip.
Here are some details for your visit:
At the winery you can avail from our wine tour packages starting from Rs. 400.
Semi premium wine package (Wines include 4 fruit wines + Bellissima dessert wine + Rosa Rossa)- Rs. 400 + GST
Premium wine package (Wines include 2 red and 2 white wines from the Big Banyan range) – Rs. 500 + GST
All packages include a winery tour, a detailed explanation on the process of wine making, a wine and cheese tasting session and a walk through our vineyards.
The tours are run in two slots.
Slot timings:
11:30 am – 1:00 pm
3:00 pm – 4:30 pm
Sunday Closed.
Please use the form below to schedule a visit or call us at +91 99022 50000.