Kankana shows us the best way to unfold memories, share stories and try this season. Her food blog, Playful Cooking is all about effortless cooking and fresh ingredients. This time, she's experimented with Big Banyan Merlot and the result is a warm drink to spice up your festive season.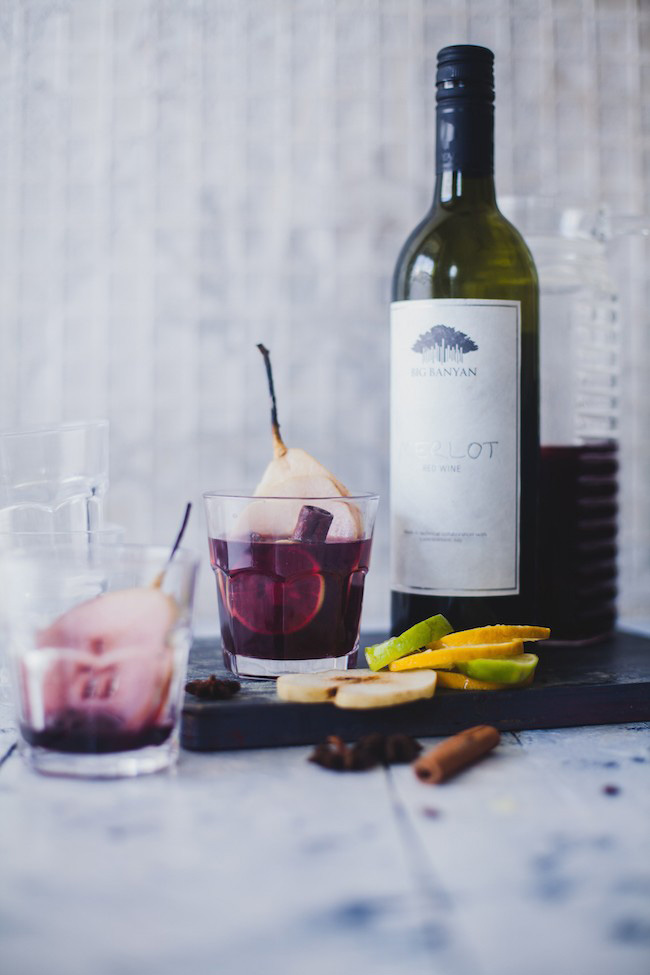 This Christmas, don't just serve a bottle of good wine. Instead, make special by adding more flavors. Mulled wine is a perfect cozy drink to warm you up on cold winter nights. Even though we don't celebrate Christmas in an authentic way, we still love to get in the mood and enjoy all the joyful foods. This warm drink surely helps to spice up the palate and get one into the festive spirit.
Living in California for several years made us wine lovers! Mostly red and sometimes white, with a casual cheese platter, was our typical stay-in, weekend evening ritual. When we moved back to India, good wine is one thing we missed a lot. While there is quite an array available, sadly not a lot could suit our taste buds. California had spoilt us. Then, we came across a few local products that made our palate very happy. Big Banyan is one such brand. Recently, they asked me to make something Christmas-y with their wine and I straightaway thought of mulled wine with their Merlot.
The first time that we sipped mulled wine was in Paris. We were on a short vacation. It was November and every corner had these stalls where a big pot of wine would be simmering away. Ladled on a plastic cup, it was the drink we needed to warm up as we walked part the tourist-y spots.
Mulled wine is so easy to prepare and the best part is that it can be made in advance. There are no rules with the recipe. Just go with the flow and treat your wine bottle as a blank canvas. I added a few common spices like cinnamon, clove and star anise. Then, a hint of fruits went in to compliment these warm spices. The key thing to remember here is to only simmer and never boil the wine as it will burn off the alcohol and spoil the taste as well.
Typically, mulled wine is served warm but it tastes equally good when cold or at room temperature.
Have a look at our wine collection to find your spirit for experimentation.