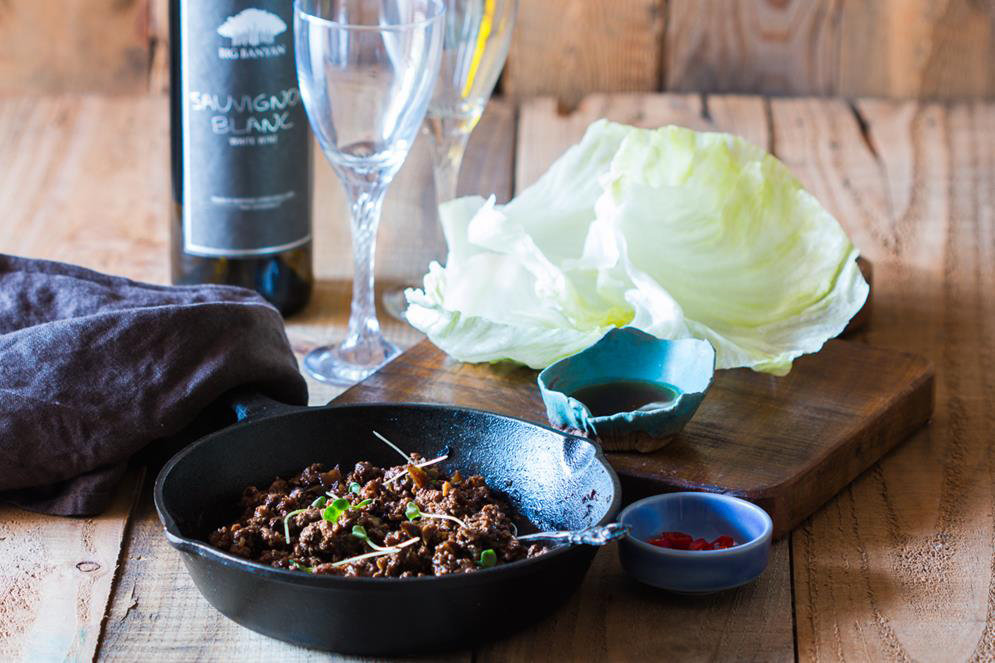 How do we survive boring weekdays? With simple, hearty, home-cooked meals. This week, Richa Gupta of My Food Story shares another easy (under) 30-min recipe with us. Try it when you want something quick, filling and lipsmackingly delicious.
Over to her:
Okay guys I'm breaking all the rules here because there is a beautiful glass of white wine in my hand and no, I'm not pairing it with some fancy poached fish or seafood but with some refreshing, fun and totally delicious stir fried black bean chicken in lettuce cups.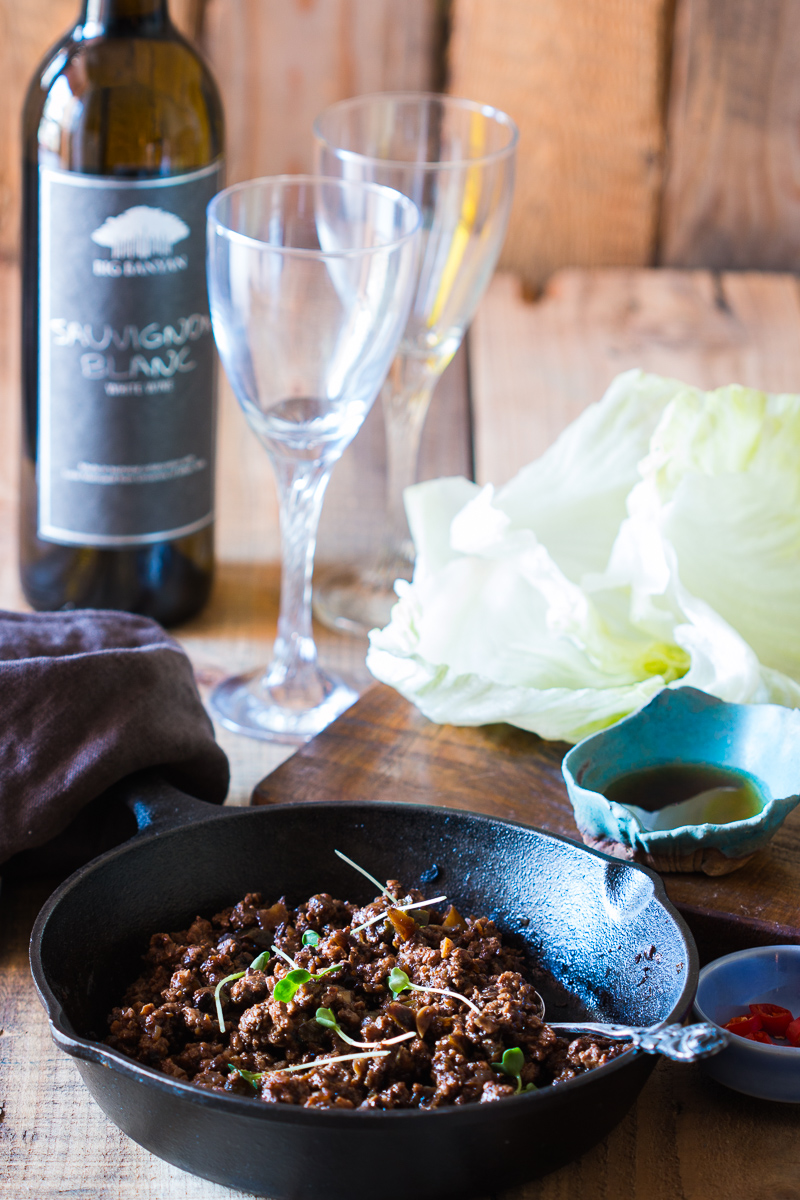 When I picked a bottle of Big Banyan's Sauvignon Blanc for my collection, it was a surprise as I'm not much of a white wine drinker, and a little partial to Malbec, but I think I'm in love with this one, especially when it's chilled.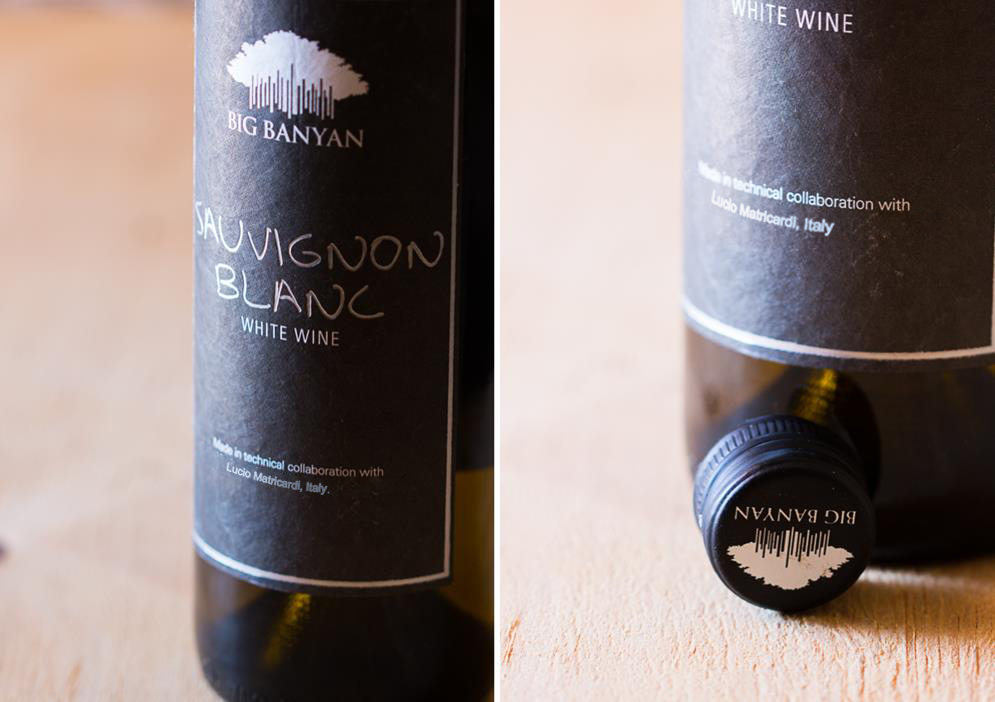 So last week when Denver and I got home, just in time for dinner, we ended up making some stir fried black bean chicken, and since we realised we were out of noodles, the chicken went into lettuce cups. And you won't believe how great that combination was. It was like having salad for dinner, but even better. Out came the bottle of Sauvignon Blanc that was cooling in the fridge while we put dinner together, and just like that, a regular meal became so much fun!
This stir fried black bean chicken is a perfect last minute dinner option if you have some ground chicken and black bean sauce on hand. Or if you are willing to make a quick stop at the supermarket like I do, to pick them up on my way home. Just six to seven simple ingredients if you include oil, onions and some capsicum and you've got yourself a winner. And I think I'm going to be skipping the noodles on this one and go with the lettuce cups instead because I actually prefer it. It's crunchier, healthier and definitely lighter on the stomach.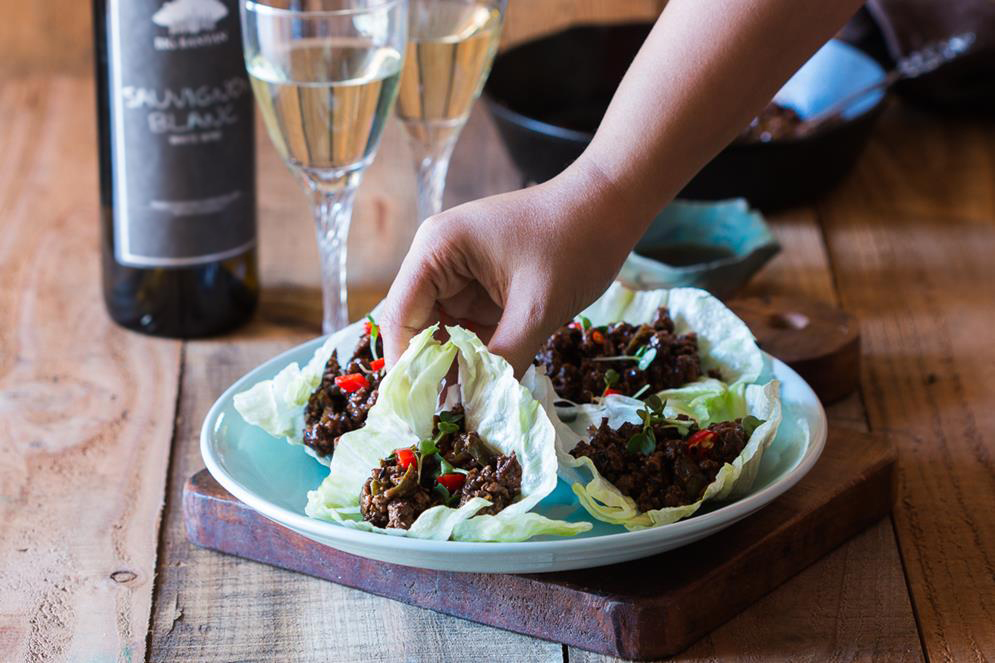 I'm not a wine expert by trade, just a regular wine drinker like you, but if I had to describe Big Banyan'sSauvignon Blanc I'd say that it's herbaceous, citrusy and definitely light on the palette. Which makes it just right for these chicken lettuce cups. Now you are going to wonder why I chose a white wine for this recipe. It's because the spicy hint of green peppers in the wine really compliments the bold flavours of this dish. It has a hint of citrus and you'll be surprised at the crisp lightness when you take a sip. I also love topping the lettuce cups with some freshly chopped basil which really enhances the flavor and goes beautifully with the wine. Pair it with anything that has fresh herbs, or is green and fresh like lettuce and you will have the perfect combination!
Stir Fried Black Bean Chicken in Lettuce Cups
Simple, healthy and done in 20 minutes, this stir fried black bean chicken in lettuce cups is the perfect quick go-to dinner option.
Prep Time: 5 mins
Cook Time: 15 mins
Serves 2
4-6 Iceberg Lettuce leaves, washed and dried
1 teaspoon Oil
1 medium sized Onion, finely chopped
3-4 Garlic cloves, minced
1 Capsicum, diced
500 grams ground Chicken
3 tablespoons Black Bean Sauce (I recommend Lee Kum Kee)
Heat oil in a frying pan and add onions and garlic to it. Saute for two to three minutes till the onions are just translucent. Add the capsicum and stir fry for another minute on high heat.
Add the ground chicken to the pan and break it down with the spoon. Stir fry till lightly golden brown, about five minutes, and add the black bean sauce. Cook this for another minute and switch off the flame.
Hold each lettuce leaf to form a cup, and spoon the black bean chicken into it. Top with some chillies, spring onions or micro greens if you'd like and serve immediately with a chilled glass of Sauvignon Blanc.