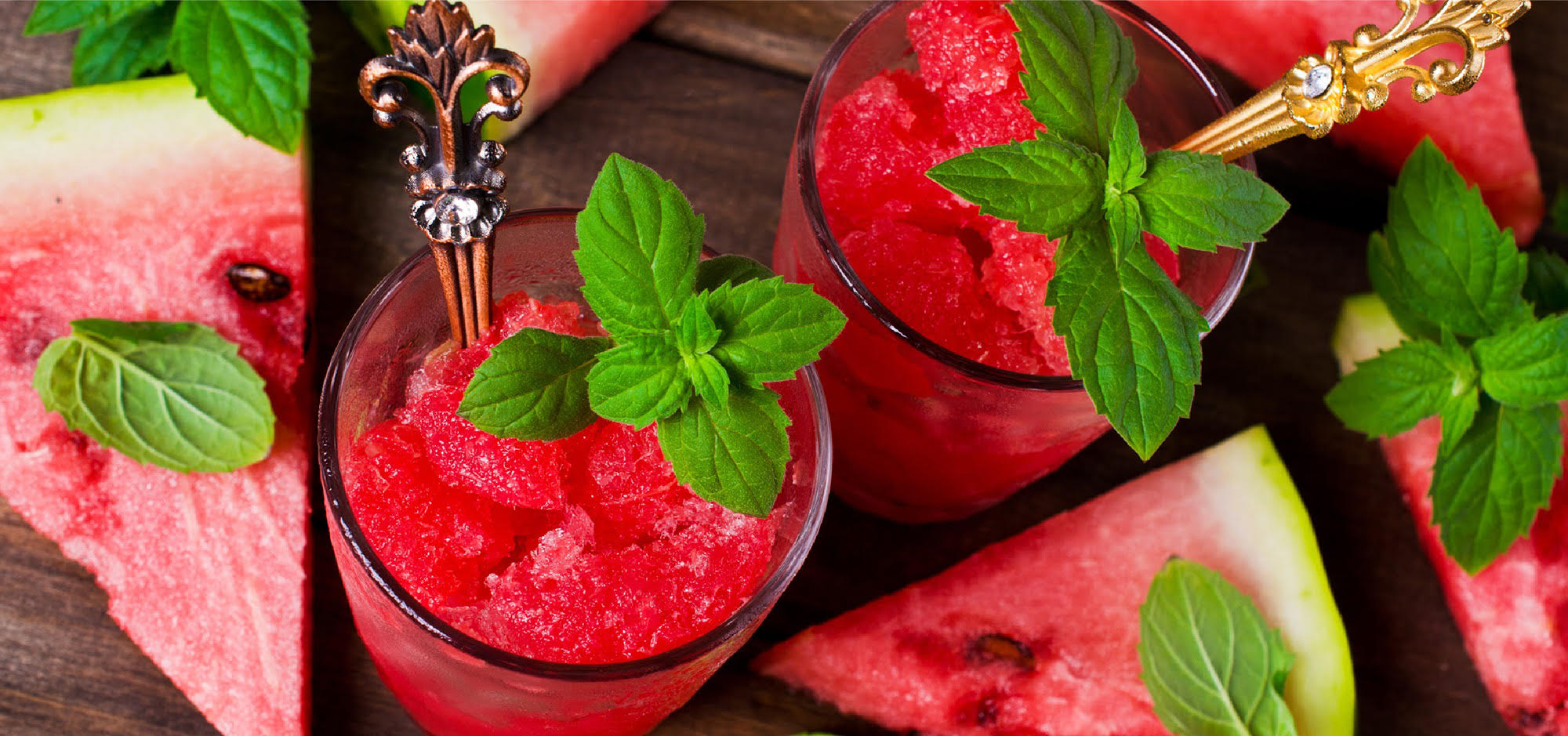 Slushies are all the rage this season. And with the temperatures soaring (it's only March), who wouldn't love a glass of chilled (or even frozen) yumminess? So as part of our Women's Day celebration, the Pink Week, we've created a slushie with our deliciously light rosé wine, Big Banyan Rosa Rossa.
Our rosé is created with Zinfandel grapes plucked from vineyards in colder climes. This helps us preserve the natural aromas better. The wine has a charming pink blush that inspired the name, Rosa Rossa (it means 'pink rose' in Italian). With its fragrant burst of cherries and berries, the wine tantalises you to take a sip. The light bodied feel with just the right acidity, makes it a huge hit with the ladies.
For our wine slushie, we've also used another quintessential summer fruit – the watermelon. The drink is light, refreshing and just what you need when you have your gang of girls over.
Ingredients
– A 750 ml bottle of Big Banyan Rosa Rossa
– A heaped cup of watermelon chunks (you can add more if you prefer your drink to be fruity)
– Ice cubes
– Basil leaves for garnish (optional)
How to fix it
– Before you begin, freeze the wine. Pour it out into a wide container and stow it in your freezer for 6-8 hours. (Note: The wine won't freeze over completely because of the alcohol).
– Take it out, and scoop the frozen wine into a blender. Add the watermelon chunks and ice cubes and blitz it lightly to get a slush-like consistency.
– Add a leaf or two of basil and serve immediately.
NOTE: Slushies are very easy to make, and you can experiment with the wine and fruit flavours.