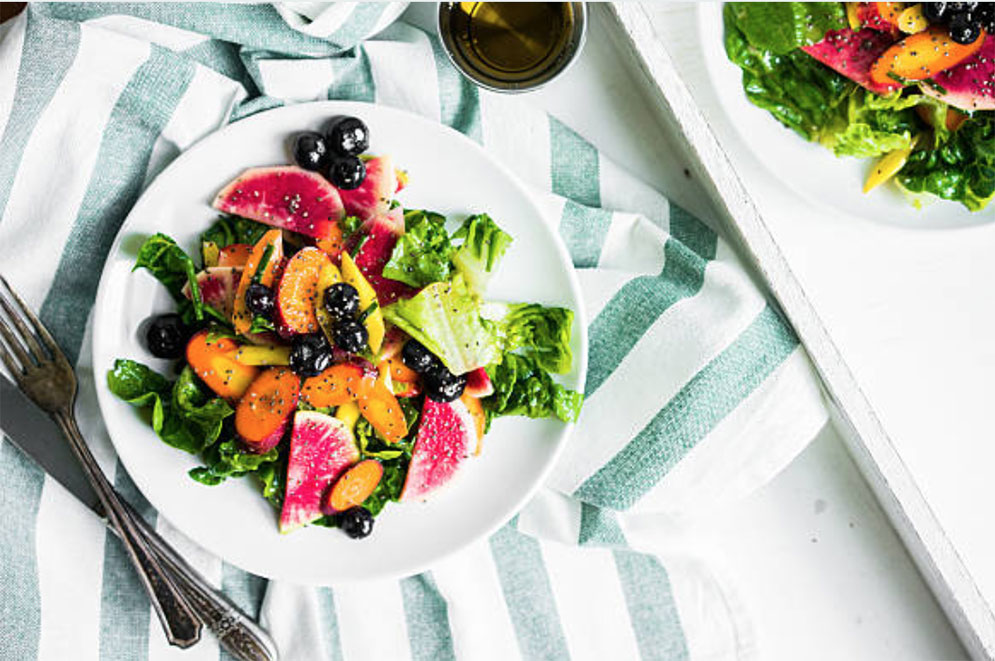 The red-hot heat of summers makes us crave for something fresh, light and cool. Our instinct is to reach out for a big bowl of crisp salad. And of course, a glass of wine. Whether you're having the salad for starters or for mains, pairing it with the right wine makes the greens pop alive, and romances the dressing. To get you started, we've handpicked a few popular favourites and paired them with our wines. Try them, but do be brave, and discover your own pairings.
The Caesar Salad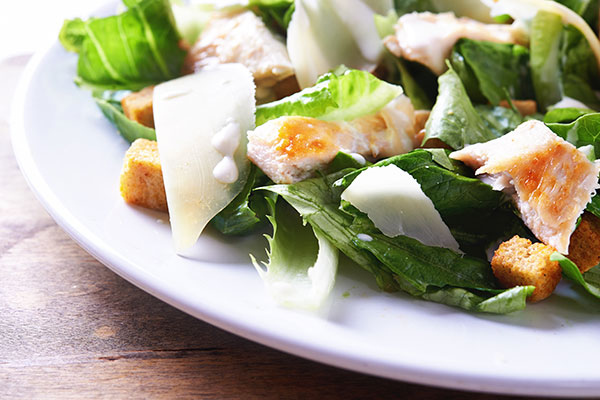 One of the most commonly listed items on restaurant menus, the Caesar Salad is comfort food of sorts. The crisp romaine lettuce, the crunchy croutons, the zingy dressing and the dry Parmesan call for a light dry wine. The Big Banyan Chardonnay, with its fine balance of minerality and acidity, complements the textures of the salad. Or even the light bodied Rosa Rossa that works well with the acidity of the salad dressing.
Greek Salad or Goat Cheese Salad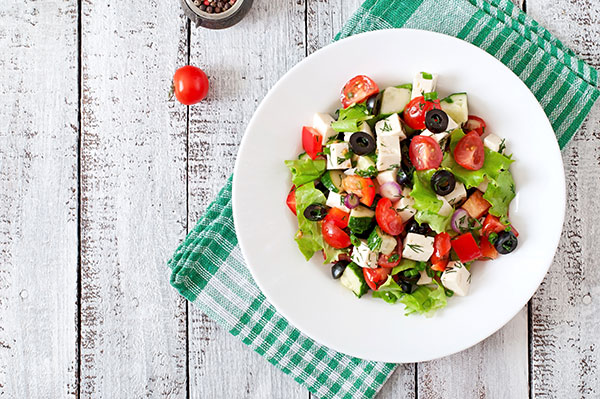 With these two salads, where the cheese is the hero, you need to tread carefully while picking your wine. Our choice would be the Big Banyan Chardonnay. The creamy dense quality of the cheese is offset by the crisp dryness of the wine. And the citrusy tingle that laces the wine cuts through the sharpness of the cheese.
Waldorf Salad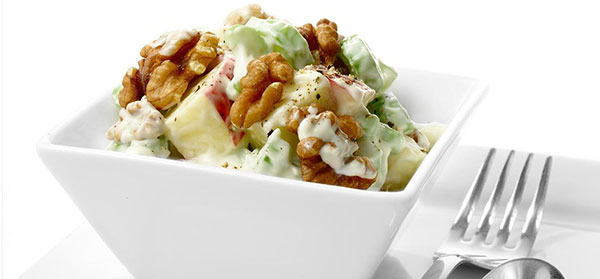 This fruity, nutty salad tossed with a liberal dollop of mayonnaise is a delightful treat for summers – because it's served chilled! We love pairing this with the fruity Merlot. The soft velvety tannins of the wine contrast beautifully with the creamy textures of the salad.
Caprese salad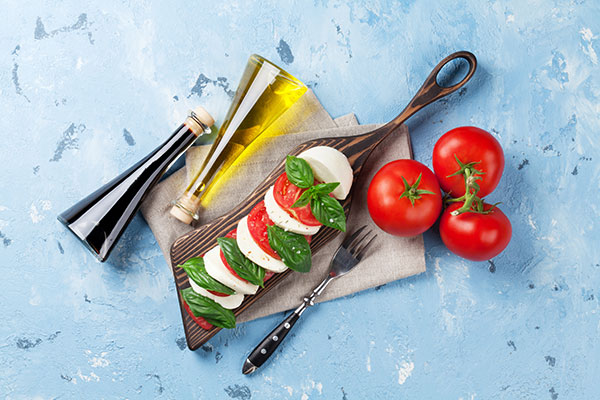 We simply love this no-fuss Italian salad. Layered with just plump tomatoes, buffalo mozzarella and fresh basil, this salad has a light dressing too. The full-bodied Cabernet Sauvignon adds a robust boost to this minimal salad. It's the perfect start to a light summery meal.
Tuna Salad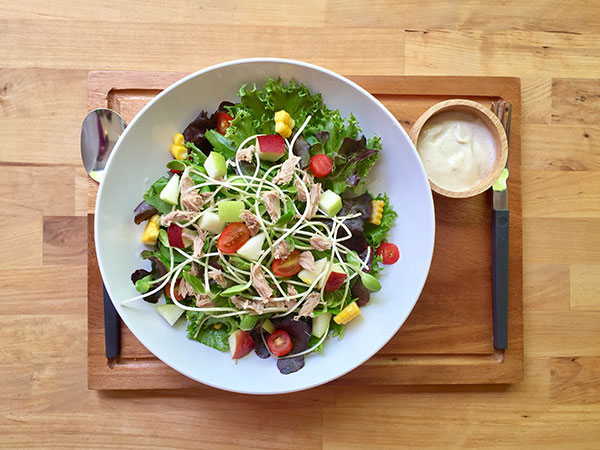 Conventional wisdom says that you pair white meat with white wine and red meat with red wine. We can apply this logic to salads too. This light and fresh fish, tossed with mayonnaise and greens has its perfect match in Sauvignon Blanc. The wine is just a light as the fish, and this pairing makes for a wholesome working lunch.
Salad with Smoked Chicken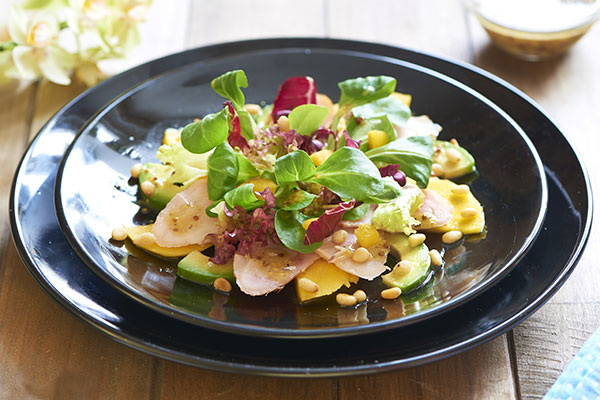 Another perfect lunch idea, a smoked chicken salad with a light dressing of lime, vinegar, mayonnaise and herbs pairs well with the Big Banyan Rosa Rossa. It makes for a filling, yet light meal.
Fig salad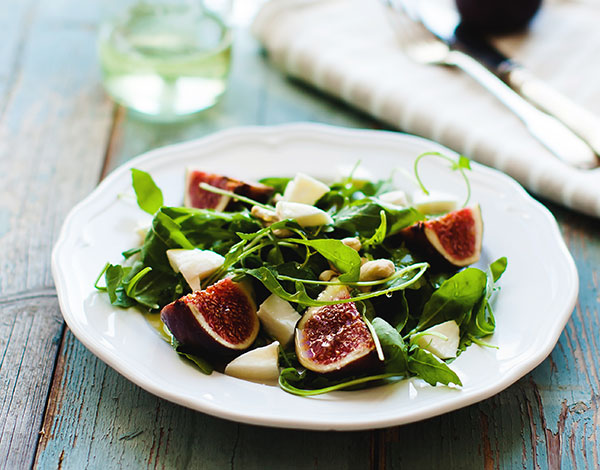 Fresh rocket leaves and figs tossed together with nuts and Parmesan shavings, and drizzled with Balsamic vinegar – now that's a classic fig salad for you. We'd pair this with a glass of Big Banyan Bellissima. The wine accentuates the sweetness of the figs and offsets the sharpness of the greens and Parmesan.
So, what are you trying today?