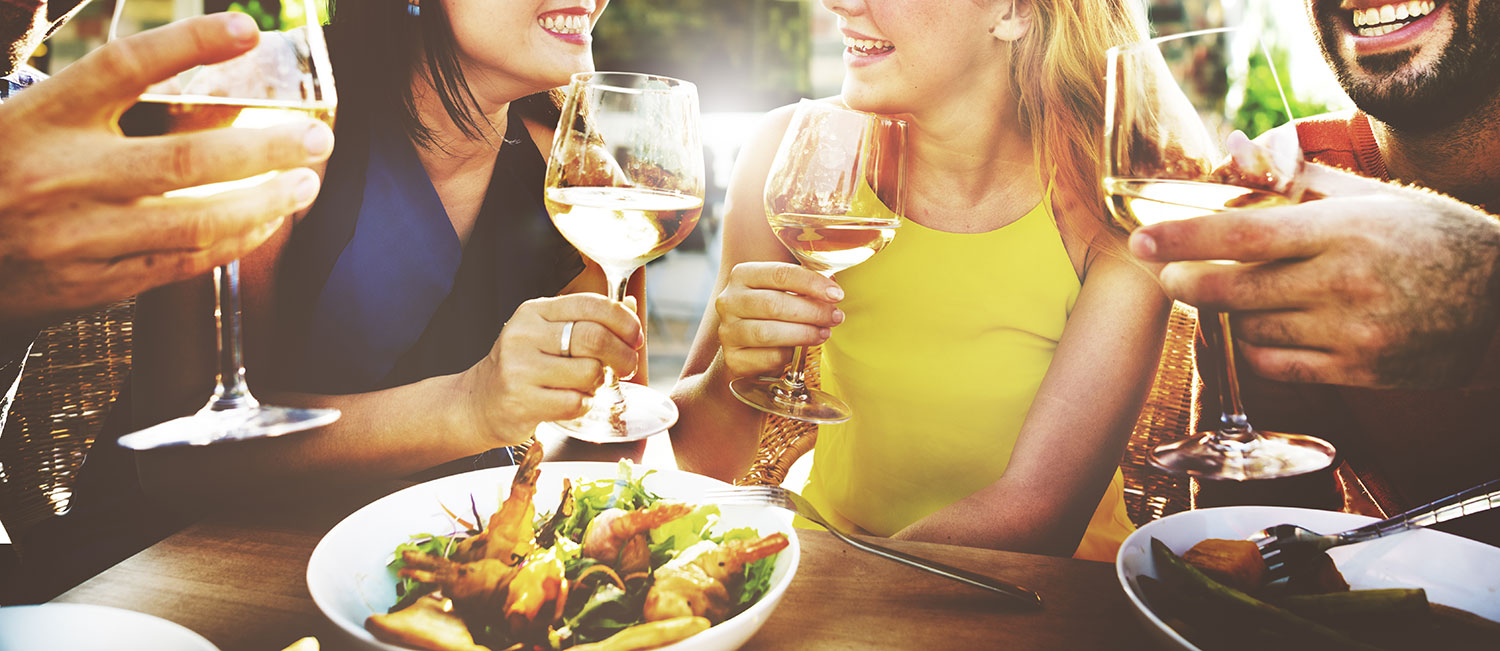 It's just after lunch. Your body craves for its shot of caffeine. But your brain screams in protest, "Have you lost your mind? It's so hot!" Your body responds coolly, "Then let's get a glass of wine." Your brain mulls over this, "Wine? Really? I'm not very sure." Well, dear brain, don't overthink this. Wine's a perfectly sane choice in hot weather. It takes a few simple tricks to master the art of enjoying wines in summers. And we'd be more than happy to share them with you.
Try popular favourites
White wines and rosés seem to be popular favourites during summers. Choose a wine that's light bodied, fruitier on the palate and not very dry. Pair it up with salads and you're all set to deal with the scorching heat.
Get the temperature right
It's common knowledge that white wines need to be served chilled. But don't overdo it (you aren't having a wine sorbet). Serve them at 10-12ºC. For rosé, the temperature needs to be 8-10ºC. And if you prefer for something sweeter, like a dessert wine, serve it at 4-6ºC.
But what if you're the red wine kind?
That's good too. Serving it at "room temperature" doesn't exactly fit in with the climes of India. The optimal temperature for serving a red wine is 16-18ºC. So, don't feel guilty about putting it in the fridge for a while before serving it.
You can always whip up a cocktail or two (or more)
Who doesn't love a colourful fruity concoction with lots of wine and lots of ice? We've got lots of cocktail ideas here for you. Try them!
Cocktails are fine. But never use ice in wine.
We know we've said it a million times before. But adding ice to wine is sacrilege. If you'd like to keep your wine cool, freeze a few grapes and add them to the wine.
Quick fix cooling techniques
If you've got guests coming over (the kind that give you very little notice), take a wet kitchen towel, wring the water out completely, wrap it around the bottle, and keep it in the fridge. You'll have cool wine in no time.
Store it right
Whether it's red wine of white, once you've opened it, put the bottle in the fridge. And finish the wine within 2-3 days. If that means calling your friends over, do so. It's a crime to waste good wine.
Not in the mood for company?
Then pour the leftover wine into an empty ice tray and freeze it into cubes. Leave it in the freezer, and use the cubes when you cook something. Pastas, risottos, sauces, jams – let your imagination run wild, and use up the cubes.
So, fear not, bring out your favourite bottle of wine. And sip away.